Keira and Turtle are owned by our daughter and son-in-law, so they get to share their days - and dog beds - with our adorable grandson, Aidan.
Turtle & Keira cleaning their teeth the fun way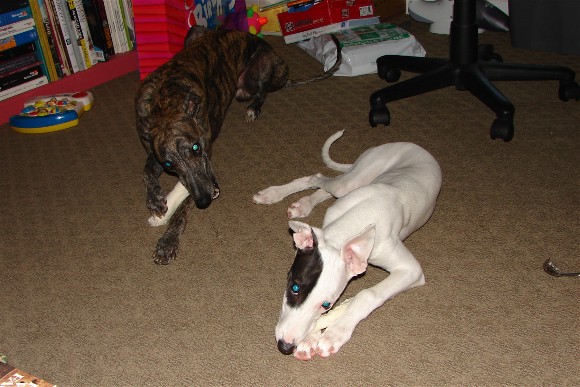 Meadow (Pup #1) and her owner visited over the Labor Day weekend for the 3-day Bruiser Cup racing event. It was wonderful to see them again, and Meadow seemed to enjoy playing with her siblings again. She spent quite a bit of time wrestling with Selena, and the two were very fun to watch.
A pen full of pups at a race meet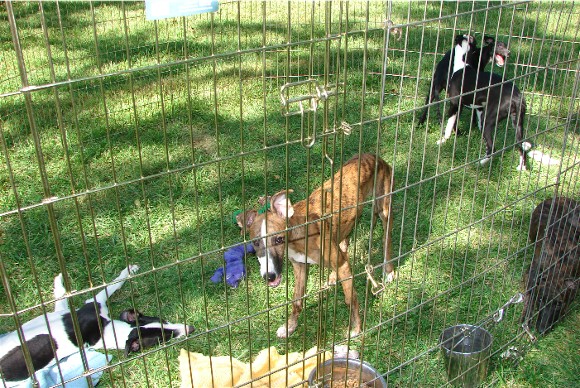 They are 4 months, one day old here
Mario wanted out to play with the big dogs,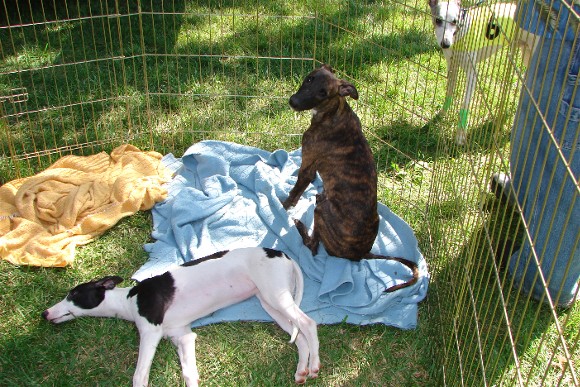 while Cowgirl had a nap in the fresh air.
Luigi and Cowgirl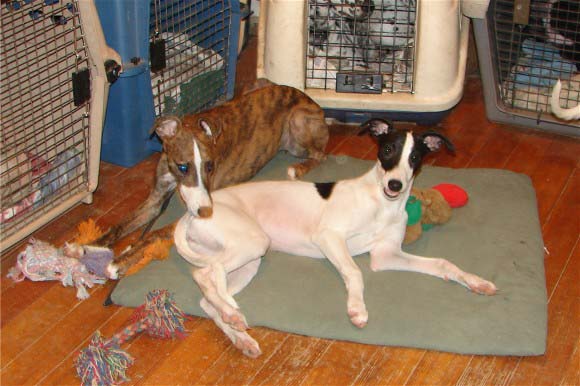 Luigi is such a sweet boy!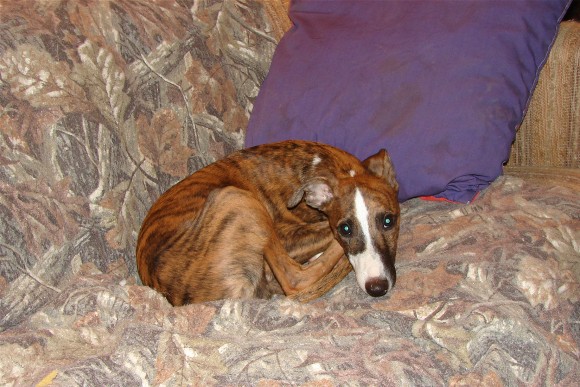 I couldn't resist including this photo of Mazie all stretched out on the couch. She is a wonderful mother. Her puppies adore and respect her, and she clearly loves them, too.
Lovely Mazie demonstrates a snoozing technique;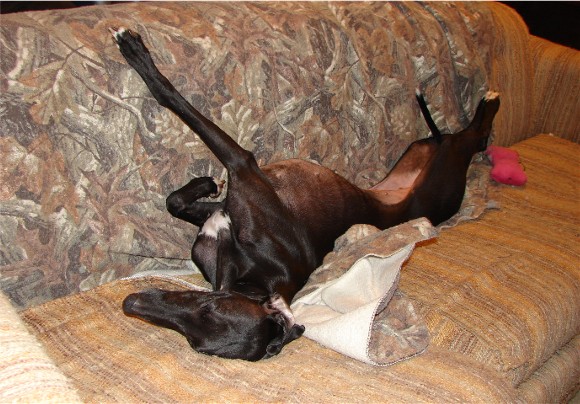 She has taught her puppies well.
Silly Cowgirl with mama Mazie