Five months old - unbelieveable! This litter has been - and continues to be - a lot of fun, and it has brought some wonderful new friends into our lives, for which we are very thankful. Seven of the pups are now in wonderful forever homes, and they each have at least one other whippet to pal around with.
We will be visiting with Meadow and her owner at race meets again in a couple of weeks, so we hope to get some good puppy reunion photos then!
Pup #1, Meadow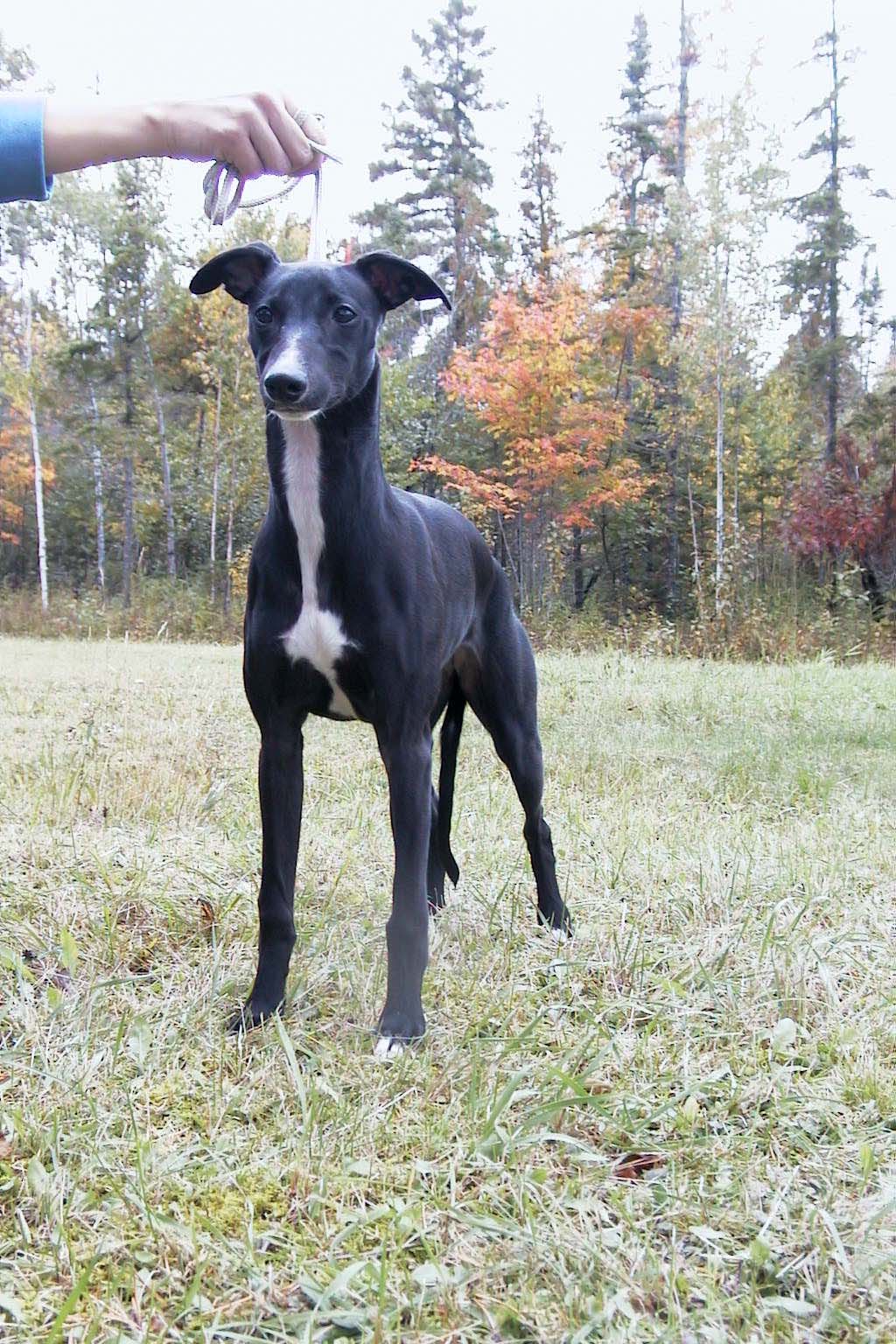 Longrun's Moonlight Mile
Pup #5, our Mario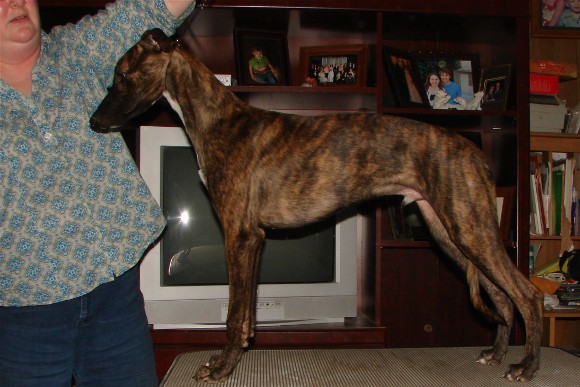 Longrun's That's Amore
Pup #6, the delicious Selena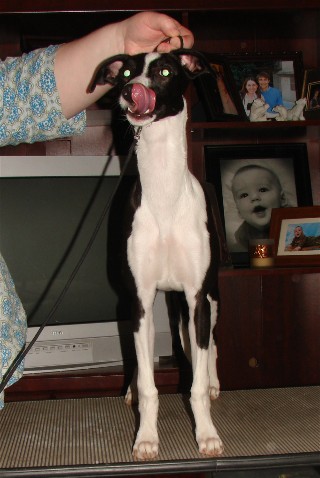 Longrun's Belle Notte
Pup #7, Cowgirl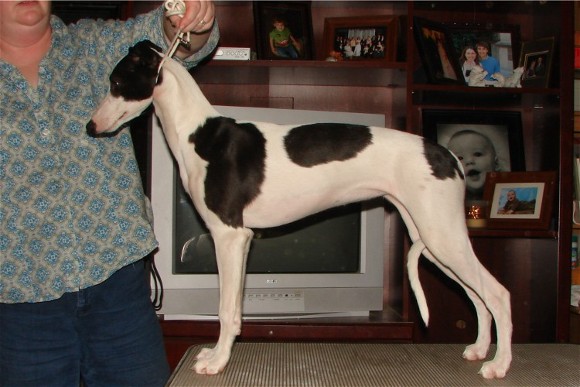 This little gal is now available to the right home.
News FLASH!!!
Miss Cowgirl has her own wonderful home in MN!
See her and her family on her new page: "Tosca"

Here is the lowdown on Guido & Mazie's pups, by birth order: 1) Meadow, in a fab performance home in MN; 2) Keira, with our daughter and her family close by; 3) Luigi, here in IL in a wonderful home; 4) Chloe, with a great family in IL; 5) Mario, staying with us forever; 6) Selena, with our son and daughter-in-law in IL, co-owned by us; 7) Cowgirl, with us for now, looking for the right family; 8) Sophia, with papa Guido in TX.
Pretty Meadow's photos are curtesy of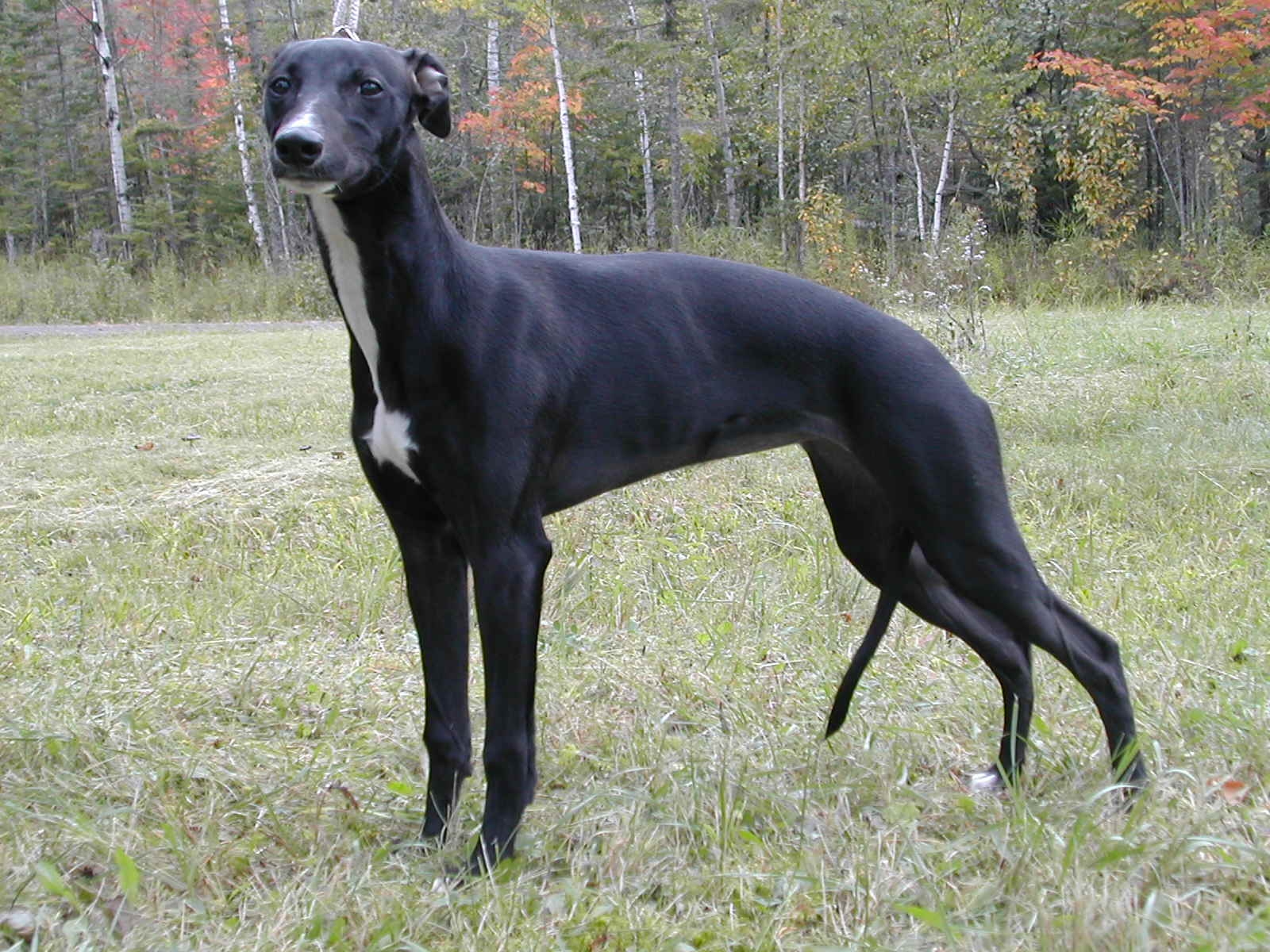 her owner, Annie Whitney. Thanks, Annie!
He's quite a guy!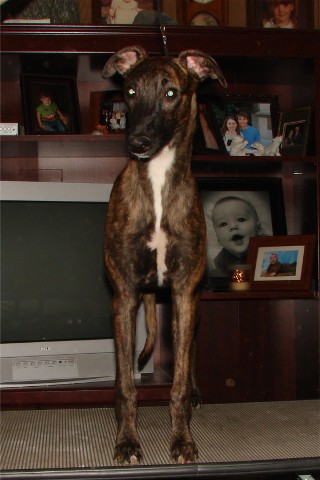 Selena is with our son & d-i-l, Evan & Leah Lamb,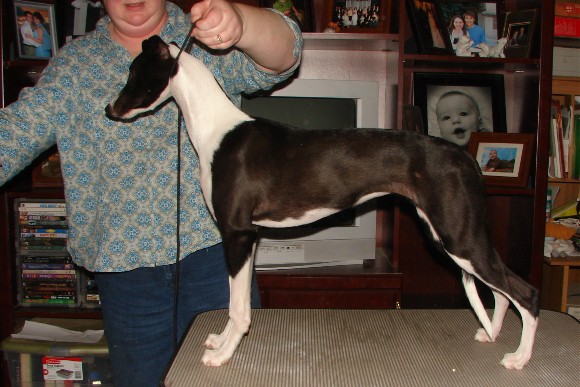 and Hugo, littermate to mama Mazie
She is a very affectionate and playful girl -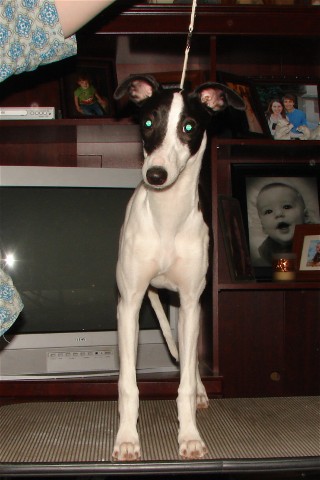 a lot of fun!




Here are some fun photos for you to enjoy, mostly of cute little Cowgirl.
Cowgirl is just too cute!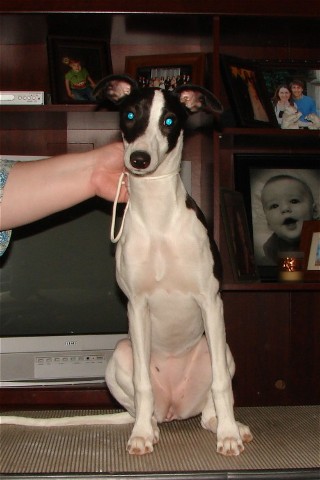 Hey! That flashy thing is too bright!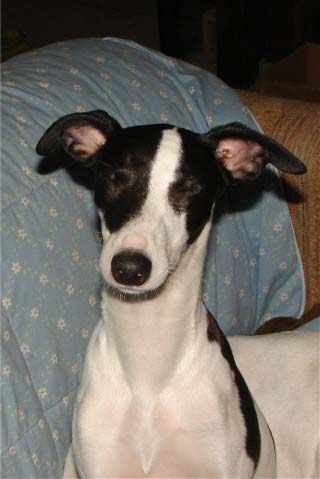 Mario is also adorable, and he's all mine!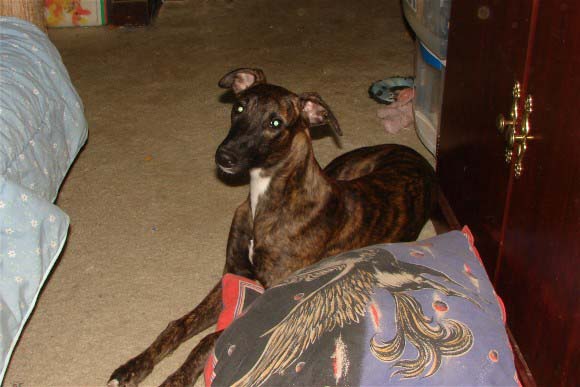 Well, I guess I'll share him with Bill. ;-)

We are now looking for the right home for this darling pup, after a previous plan had to be cancelled.
We found it - a wonderful home - see "Tosca"!
Cowgirl always has kisses for Dad!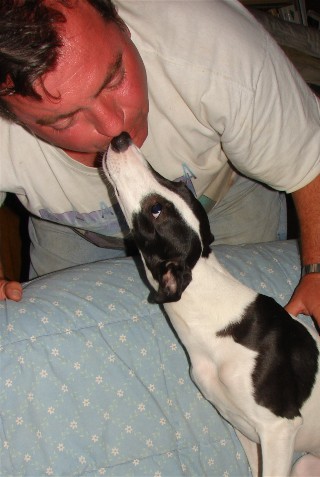 Cowgirl and Cousin Duet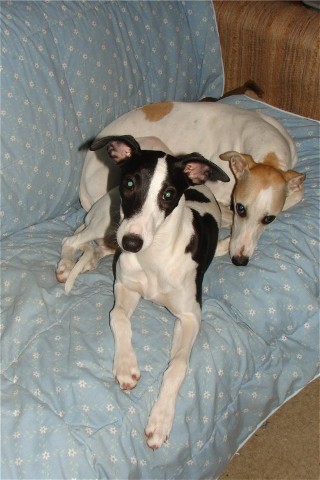 Sweet little Cowgirl and Duet again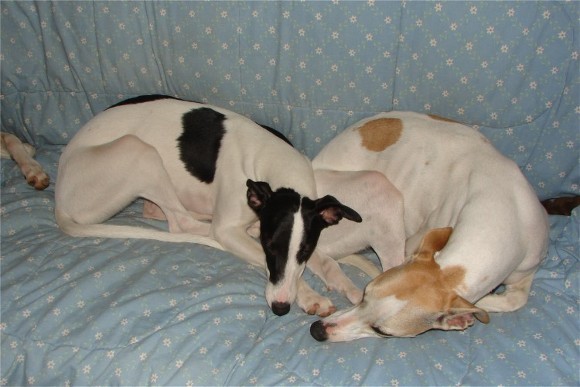 Too cute not to share