The late afternoon was bright and very windy, and the pups didn't know what to make of it at first. They were looking for the way back to their safe little pen!
What is this place?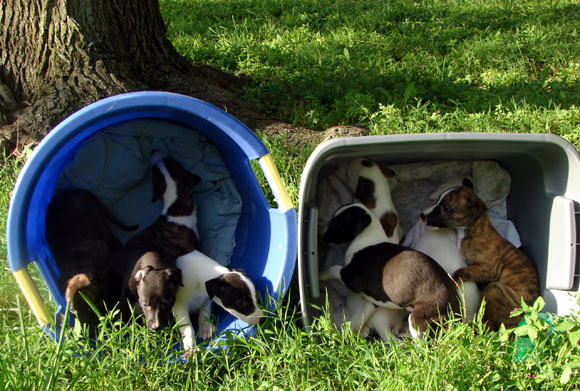 Luigi and Celia were the next to make their way over to us, while Cowgirl checks to see if the gray tub will take her back inside.
Luigi and Celia come out next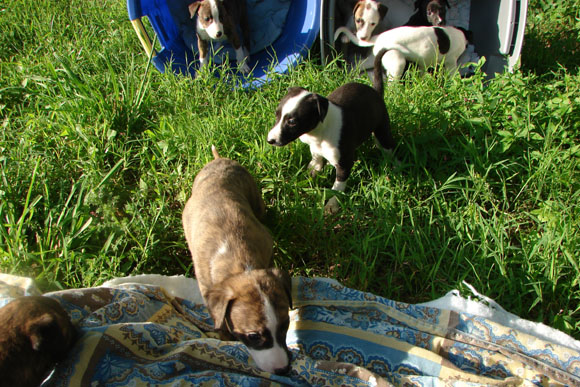 Celia went back to mobilize her sisters in a hunt for those pesky boys, Mario and Luigi.
Where did the boys go?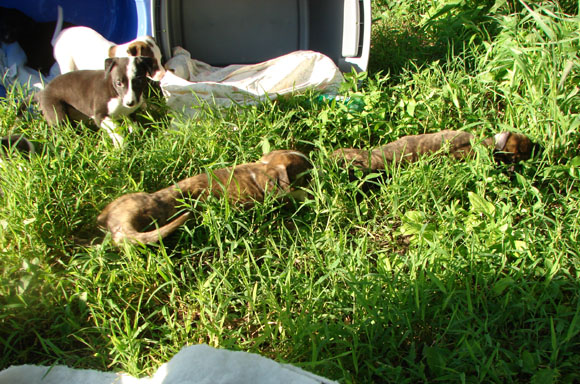 Puppy zoomies are fun to watch, but difficult to photograph, especially since there was always at least one puppy jumping all over me at any given time.
After playing outside, Sophia was tired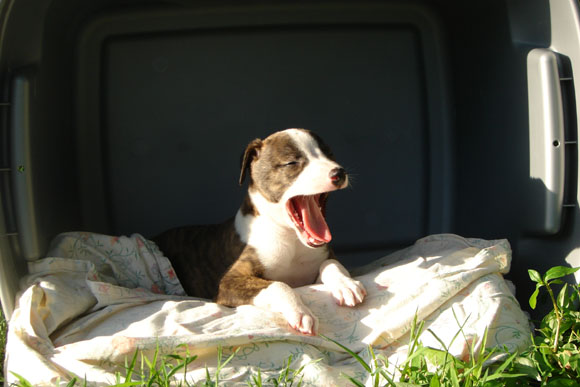 Luigi and some of the others would take little breaks out in the grass or on the blanket with us, then go tearing around again.
Luigi: "I'm not tired yet!"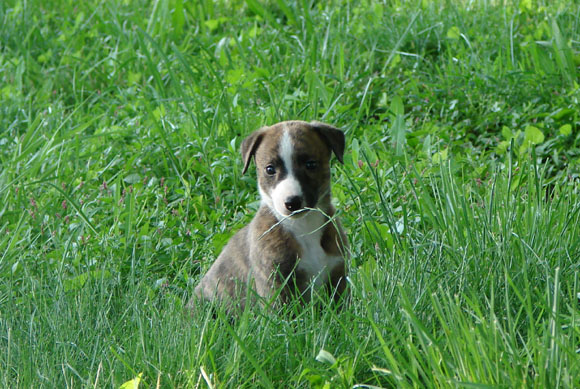 There were a few little darts out and back in again, but Mario was the first to strike out across the grass to the blanket.
Mario: "Hey, come on, it's nice here!"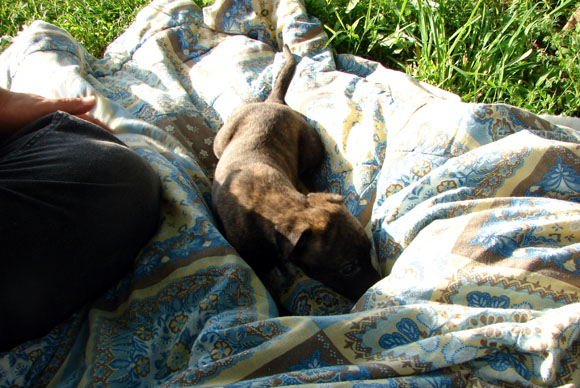 The other five girls were still not convinced it was a good idea to leave the tubs - but Cowgirl made her way back to the blue one.
The rest of the girls are still unsure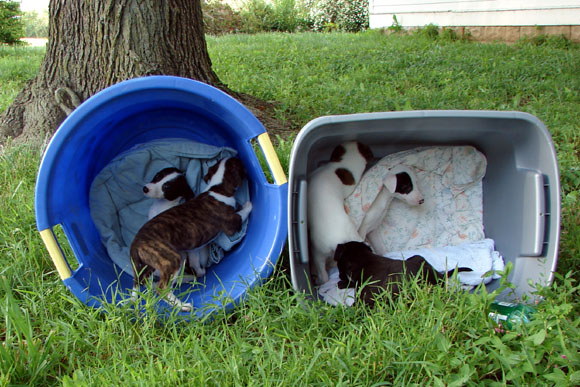 MJ stayed close to the tubs a while longer, but finally joined in the wild romping.
MJ is the last hold-out, watching the others romp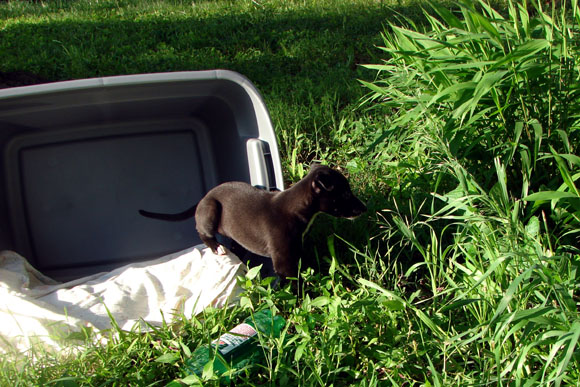 After a while, the pups began to wind down, and it was possible to get a few more photos. some were inclined to fight the drowsiness, but not Celia.
Celia was tired, too, so she went back for a rest.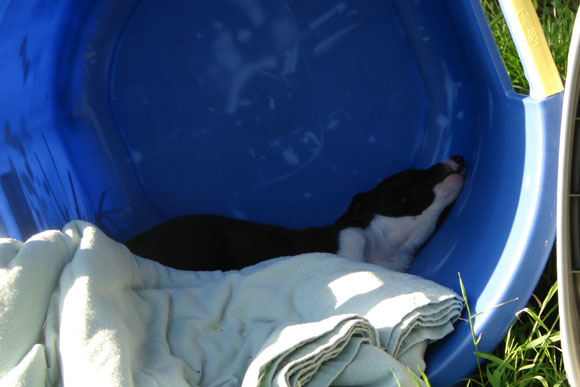 Itty-Bits decided to help with the camera. Sorry this shot is a little blurry; for some strange reason, I was having trouble holding the camera still.
Itty-Bits helps with the camera