I took the puppies to Indianapolis, Indiana, a journey of about five hours each way, to visit one of my very favorite whippet lovers, and have a "Puppy Puzzle"-type evaluation. They were VERY good! After a little bit of fussing, they settled in for a nap and didn't stir until about half way to Indy. We had a little potty break, got back on our way with no problems, and they slept the rest of the trip.
The pups had a fun time in a double ex-pen on my friend's front lawn, doing their business, having a hardy late lunch, and playing until they dropped.
Pup #1, girl, "MJ"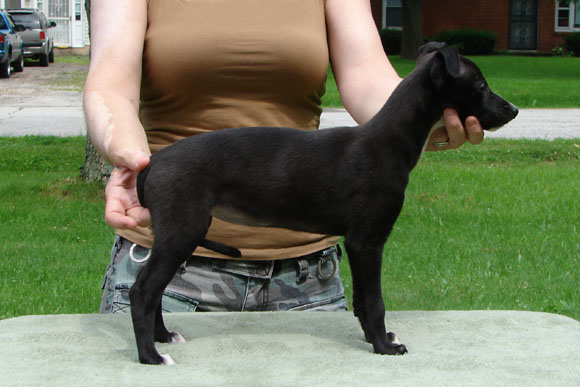 Pup #2, girl, "Keira"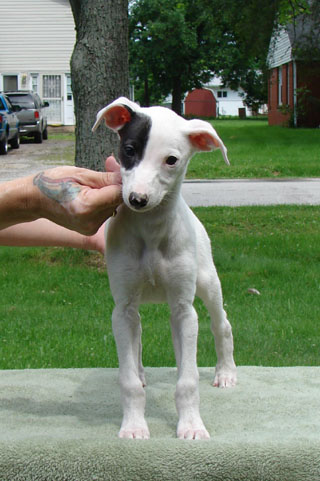 Pup #3, boy, "Luigi"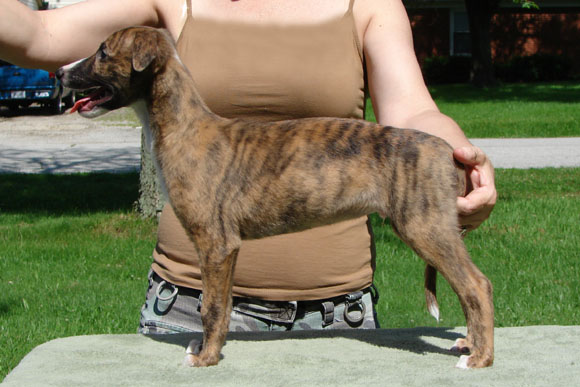 Pup #4, girl, "Itty-Bits"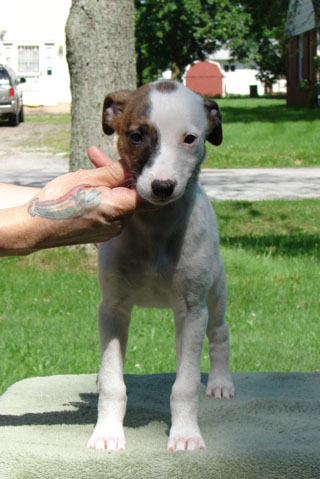 Pup #5, boy, "Mario"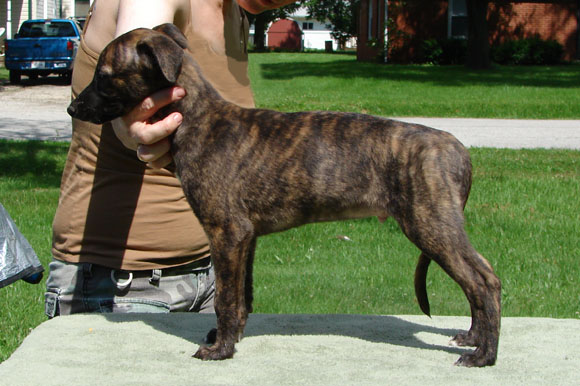 Mario will be staying at Longrun!
Pup #6, girl, "Celia"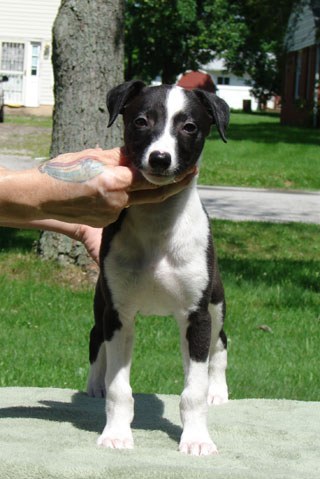 Pup #7, girl, "Cowgirl"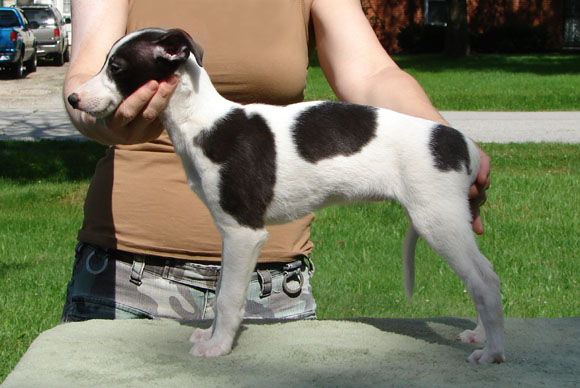 Pup #8, girl, "Sophia"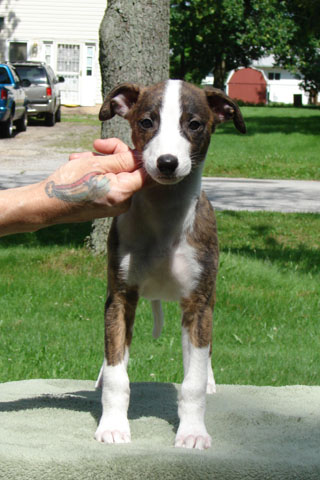 They all behaved pretty well for their evaluations and photo session, too - such good babies! My friend enjoyed the puppy fix, and I'm happy with the new pics.
Don't I look great after losing the weight? Just kidding! Sadly, the body in these photos isn't mine; I got to be the photographer this time. ;-) I was the student, there to learn and to gain wisdom for the decisions to be made over the next few weeks that will effect the puppies' whole lives.
MJ is a friendly, confident little girl -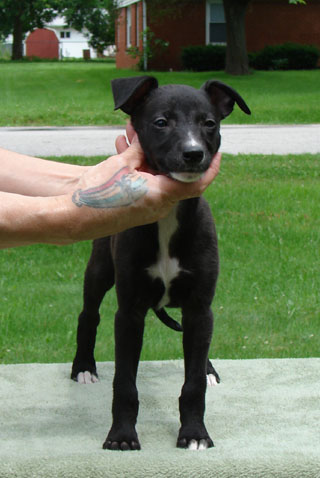 really cute, too, even squinting in the sun!
Got whippet ears?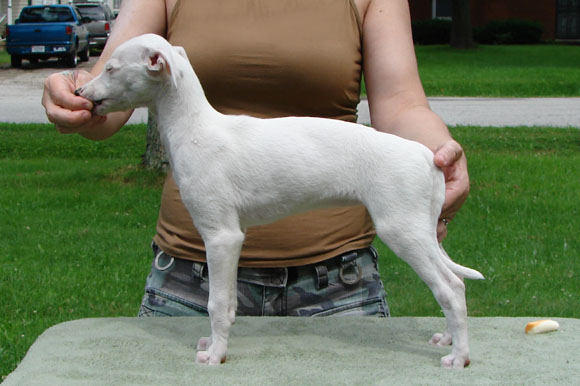 Luigi is a happy, laid-back kind of guy.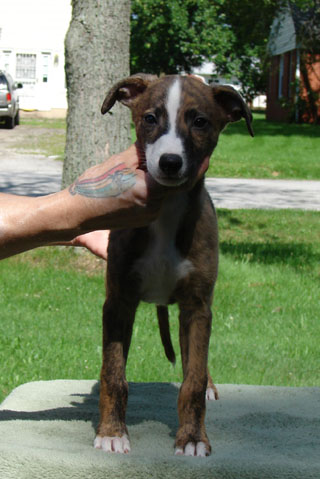 Cute little people-person!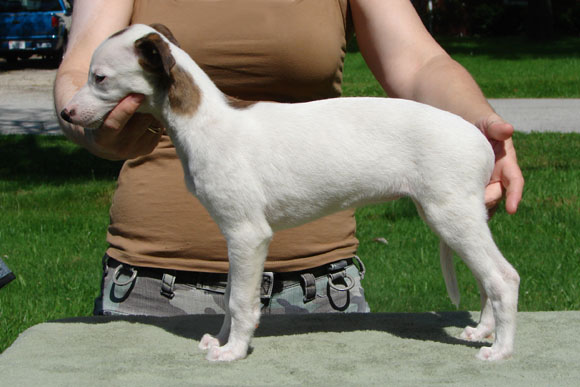 Leaning again - that's OK, little Mario!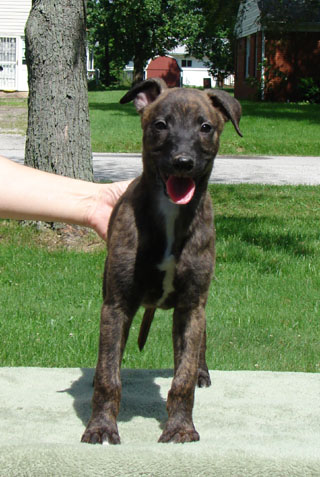 Solid in build and temperament - looks like she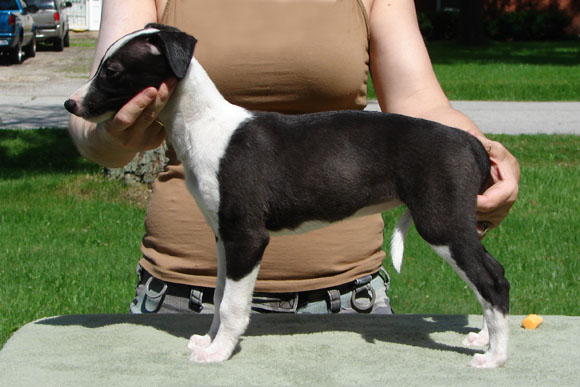 will be staying in the family!
A sweet and fun little girlie!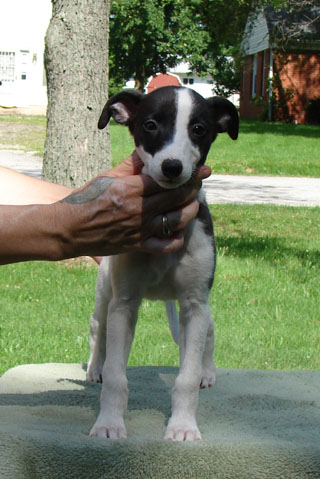 A lovely and sweet girl!