Bandit is a fast, handsome, dog with a great temperament, bred by Susan Heiniger, and owned by Brett Kemerly. Bandit is CERF and Cardiac normal.
We are very grateful to Brett for allowing us to produce Bandit's first litter.
Our thanks also go to our friend, Kathy Fishburn, who opened her home and heart to Tutu and took excellent care of our girlie during her out-of-state trip to be bred.
Handsome and ripped Bandit in 2012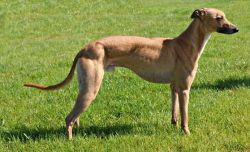 Doing what he does best!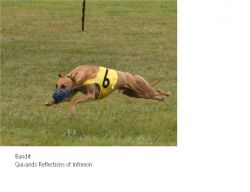 Tutu is our little sweetheart from our 2009 Burghley x Mazie litter. She is lovely, keen, fast and a delight to live with. We are very proud to have bred and raised this adorable girl, whose accomplishments include winning the 2011 Bruiser Cup, and going Best In Field over Field Champions in her first (and so far, only) ASFA field trial. She has tested normal for BAER, CERF, Cardiac (echo), and Thyroid, and is N/N for the Myostatin Deficiency (normal, non-carrier).
Our little black Flexible Flyer!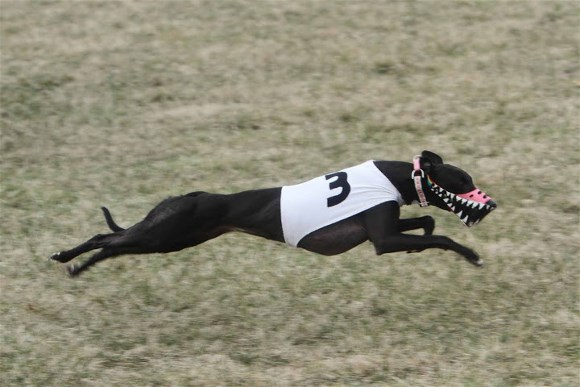 Oh, yeah, she knows how cute she is!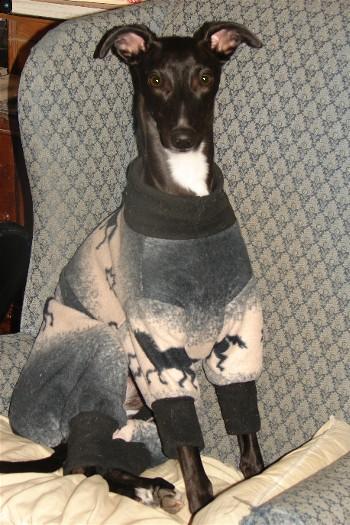 Check back for updates ....
Pretty Tutu, about 4 weeks.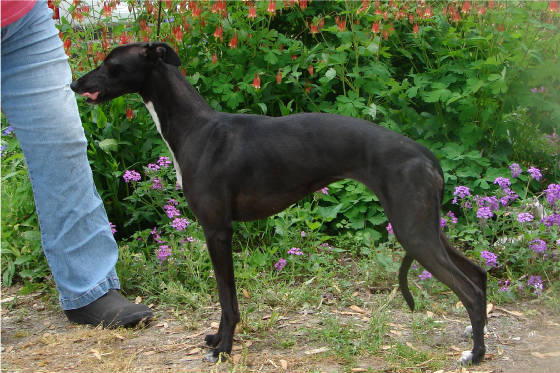 So yummy, she has to lick her lips!
June is bustin' out all over, and so is Tutu -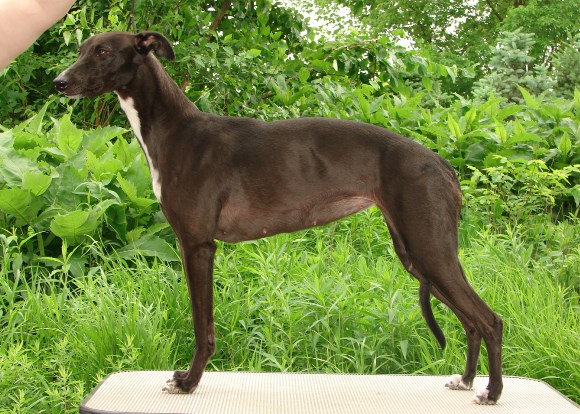 about 6 weeks in whelp, and a big change from last week!
Pre-preg: waist - 14.5", chest - 24" ........
At about 8 weeks - talk to the Belly! It moves!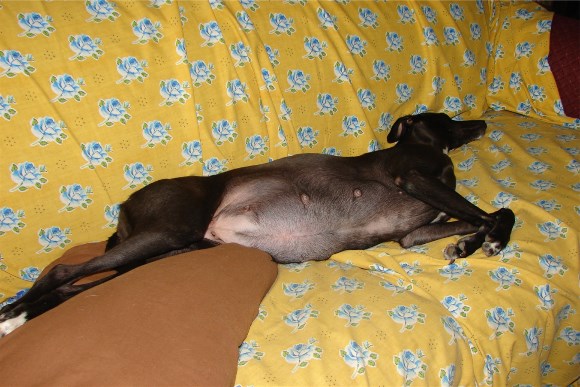 Stacked up at about 8 weeks,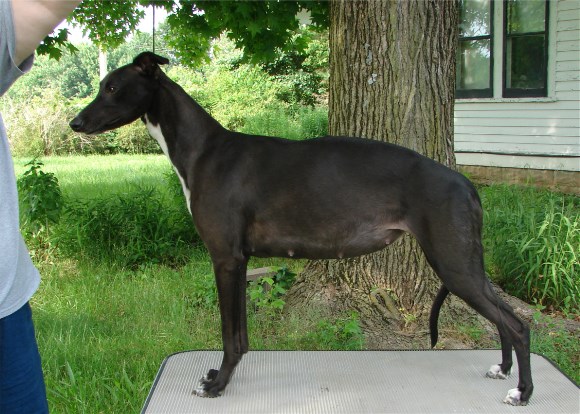 topline showing signs of change to carry the extra weight.
Very early on June 21st; it looks like this is it!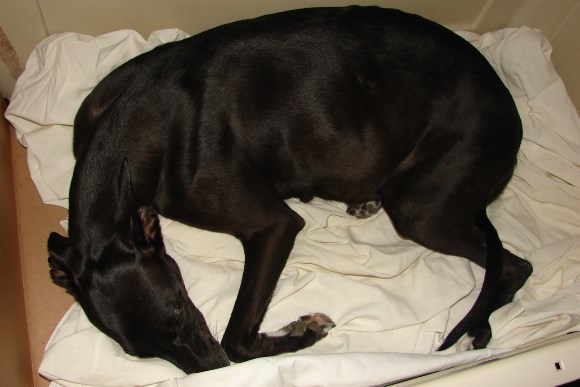 Tutu's temp is down, and she's getting ready for her big event!
as Tutu's tum-tum expands!
About 5 weeks
Something strange is happening to our svelt Tutu!
Getting seriously big at 7 weeks!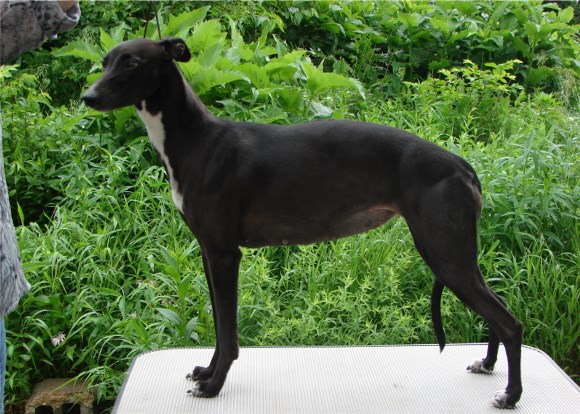 Only two more to go!
About 8 weeks preg: waist - 25"; chest - 26.5"!
Wide Load! Poor Tutu!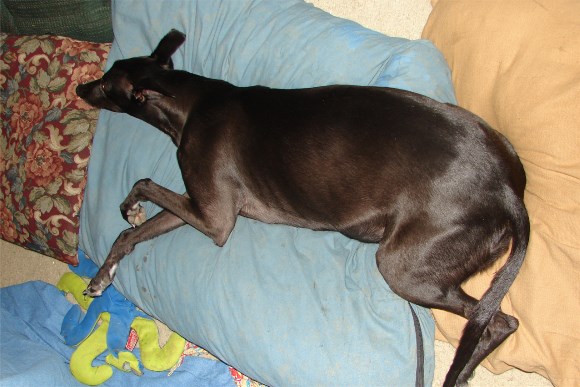 About 8 weeks.
June 20, 2013, sniffing around the yard,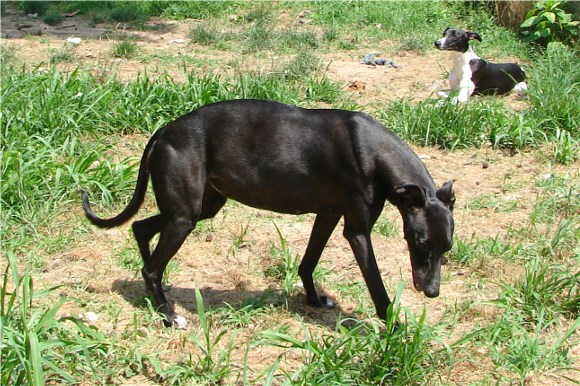 with 7.5 month old Happee sunbathing in the background.
It was IT! Six beautiful puppies!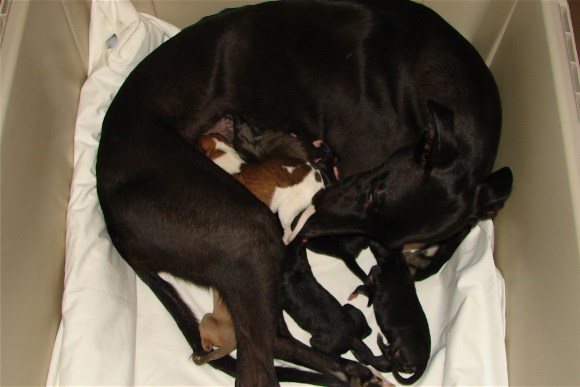 Click the "Newborn" link below for individual photos.