In the past two weeks, the puppies have continued to grow and enjoy life, while we have been agonizing over tough decisions about their futures. At 10 weeks, one little one has already moved on to her new home, and plans have been made for two more to go before the next week is done. I can hardly believe how fast our time with this litter has gone! Soon, we'll be down to one precious little pup to integrate into our household.
O'Dell pauses to see what his sibs are up to.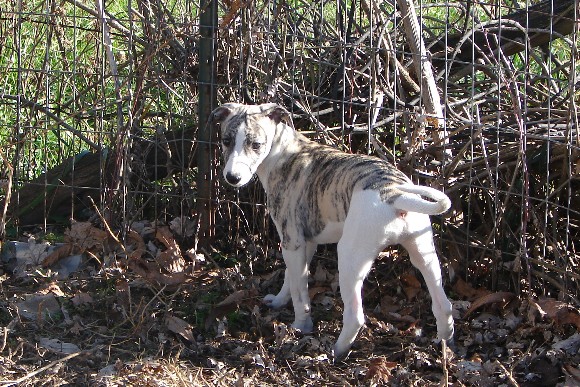 More curious twig-chewers join in.
Four darlings, four days into a brand new year.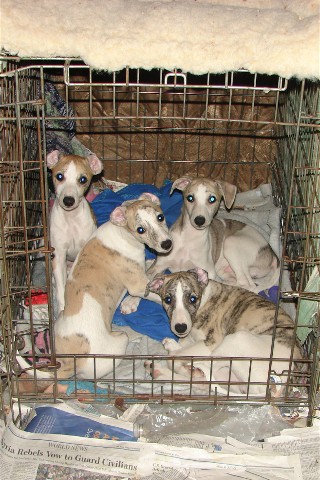 Love the girls' matching "ear do".
Princess Felicity, surveying her world.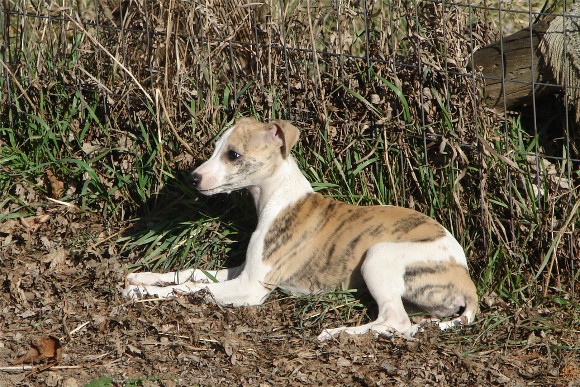 O'Dell and Homer, planning their next game.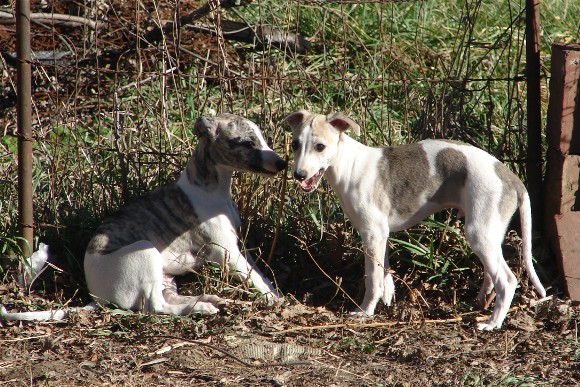 Look out - here they come!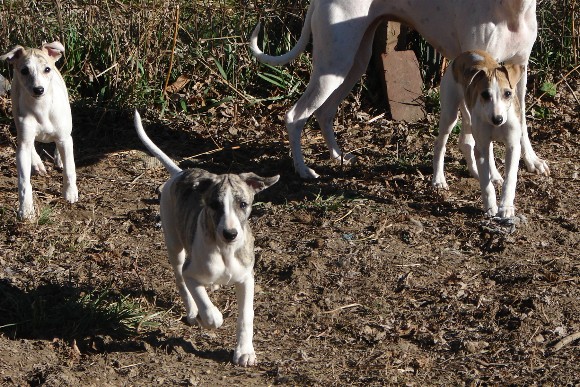 Annabel, O'Dell, and Felicity
**********************************************************************************
Love at first hug - don't they look perfect?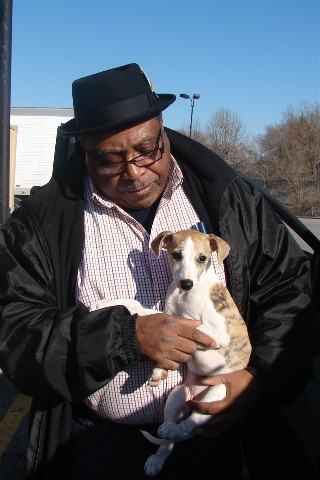 Pup 4 meets her new best friend, Reggie.
Look at them go - too fast for the camera!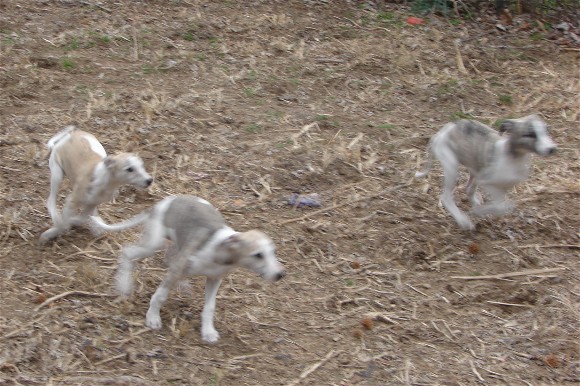 Now there are three - but not for long! Both boys, Homer and O'Dell, will soon be traveling to the Pacific Northwest to their new home with co-breeder Debi Adams of Jade Whippets. They have some big paws to fill up there in their grandsire Scoop's old stomping grounds, but these two heart-stealers are ready to give it a try.
Pup #1, Homer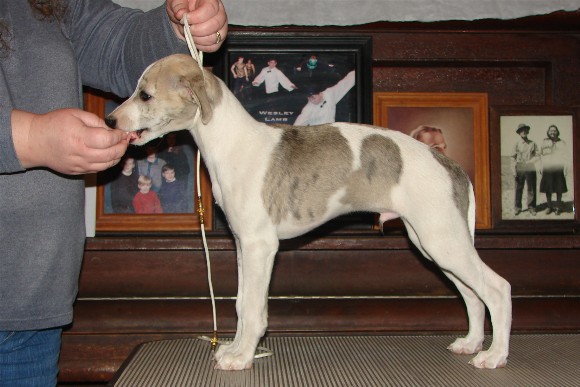 Pup #2, O'Dell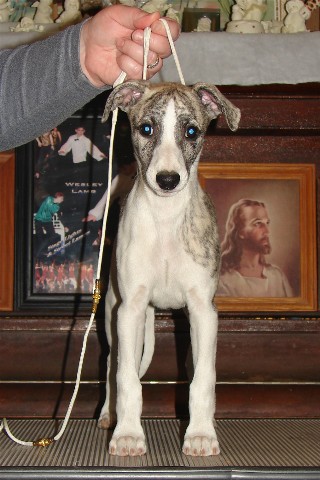 Pup #3, Annabel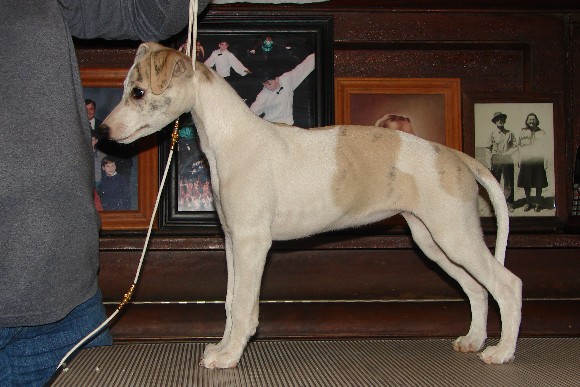 I always have mixed feelings when it comes time to part with puppies that I have planned for, nurtured, and loved, but the smiles on the new owners' faces are worth the pain of letting our "babies" go.
So, how about some cute pics of puppies enjoying the unseasonably warm winter weather? Enjoy the fun, then scroll down for news and stacked pics of the three that are still here so far.
Homer has found a tasty twig to chew.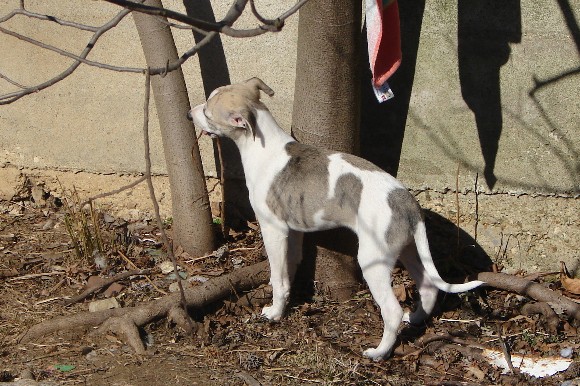 Mama Duet: "Forget the twigs; let's wrestle!"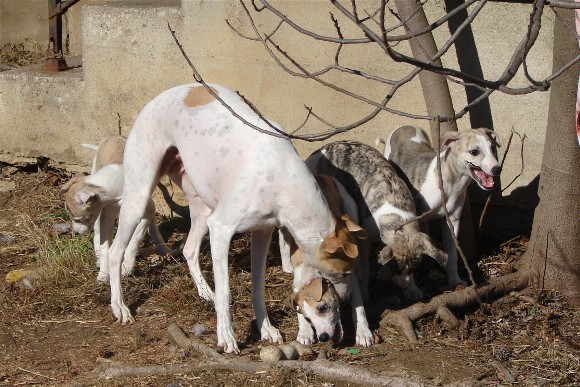 Homer, chewing on a rope toy this time.
Uncle Solo with O'Dell - family fun time!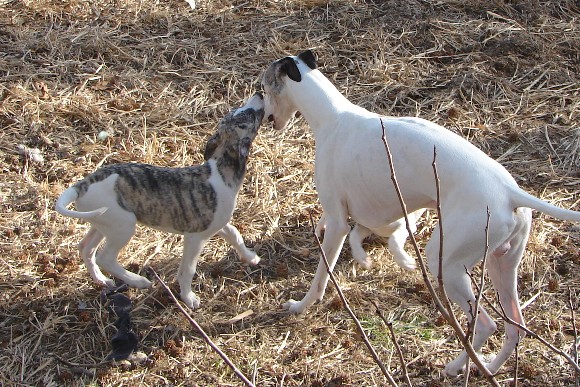 Annabel: "Ha! I have the ball, neener-neener!"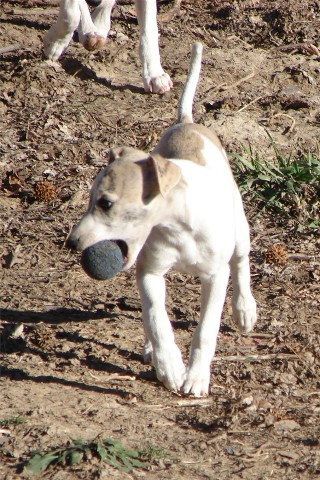 Puppy #4, called "Felicity" during her babyhood, is the first one to leave the nest. We're very excited about this girl's future with her new owner, a well-respected sighthound enthusiast who is a good friend of Papa Jack's owners.
Beautiful little girlie gets a snuggle from Bill -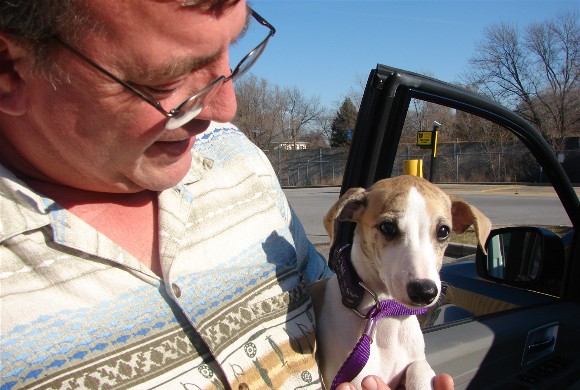 ready to start life in her new home.
Back at Longrun, it's "When Puppies Attack!"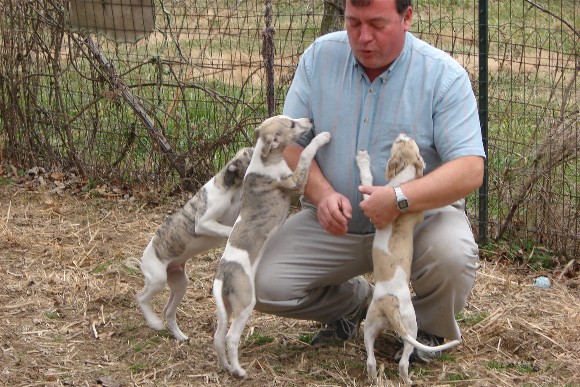 O'Dell, Homer, and Annabel have a romp with Bill.
Mama Duet still enjoys playing with her pups.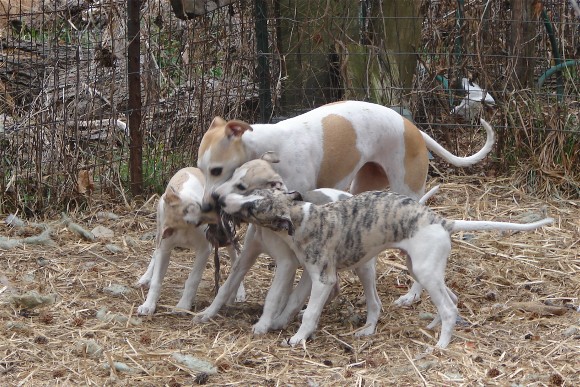 Adorable little Annabel will join the pack here at Longrun, with Uncle Solo taking over wrestling lessons, so hopefully she won't miss her littermates too much.
Here is our last installment of stacked shots of the litter - minus one. We're already proud of all four puppies, and hope to have many happy occasions to post updates on their future lives.
Please excuse the chunk of cheese in my cheek.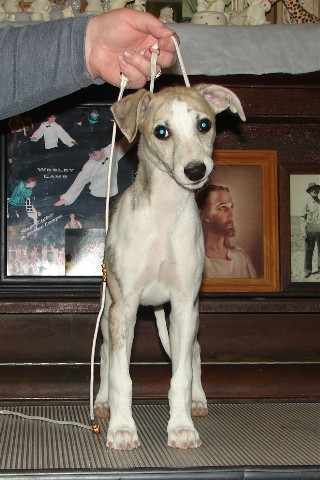 This is one sturdy little guy.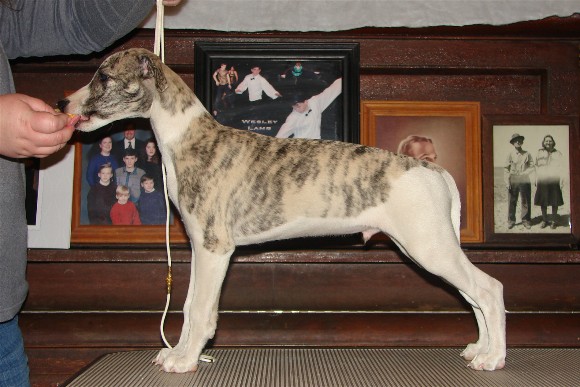 Annabel will be staying with us at Longrun.