After a day of watching, waiting, and about 500 trips out to potty, Duet finally produced her first puppy at 5:12 pm. Thankfully, she did so in the place I had prepared, rather than outside.
First group photo - just born, not cleaned up yet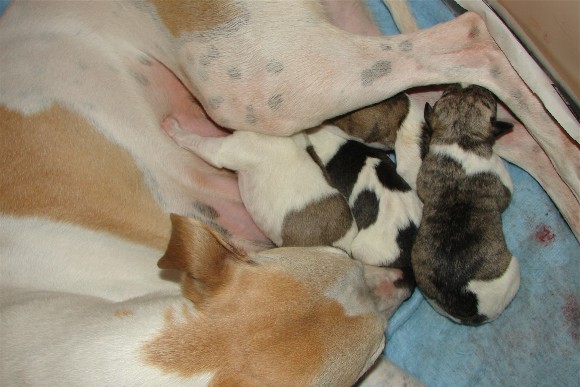 Pup #1, male, born at 5:12 p.m.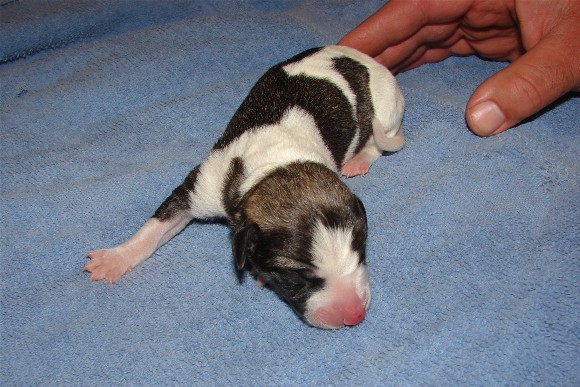 Pup #2, boy, born at 5:21 p.m.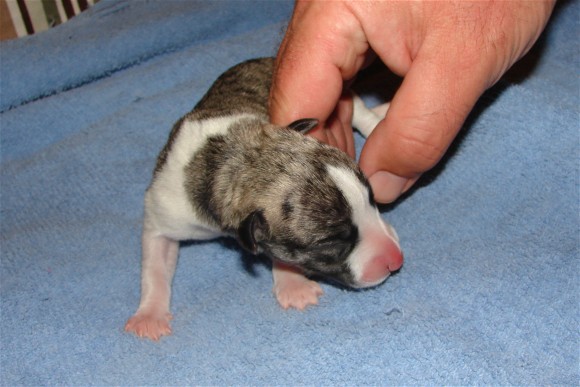 Pup #3, girl, born at 5:36 p.m.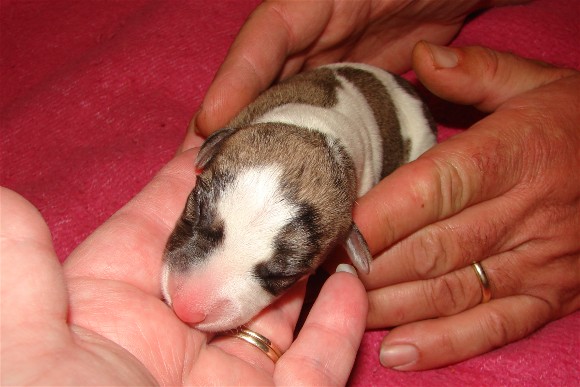 Pup #4, girl, born at 5:52 p.m.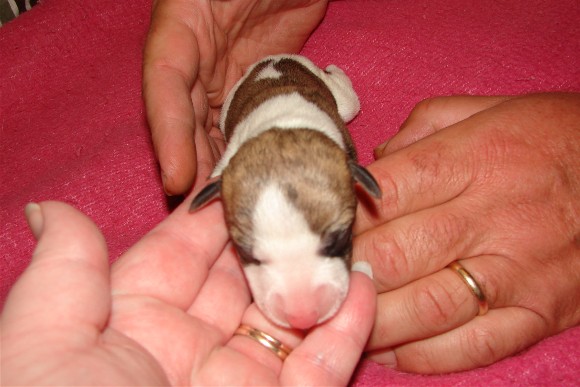 A few moments away from mama - so she'll go out.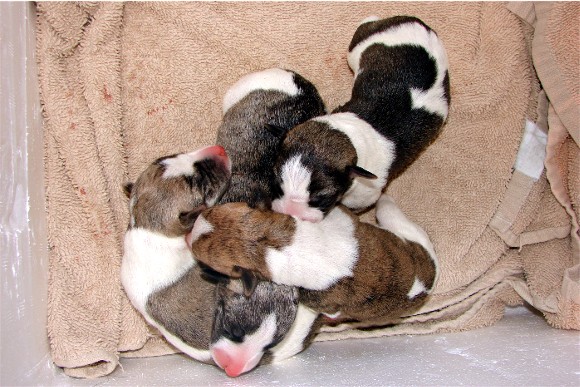 Mama's Milk Bar is open!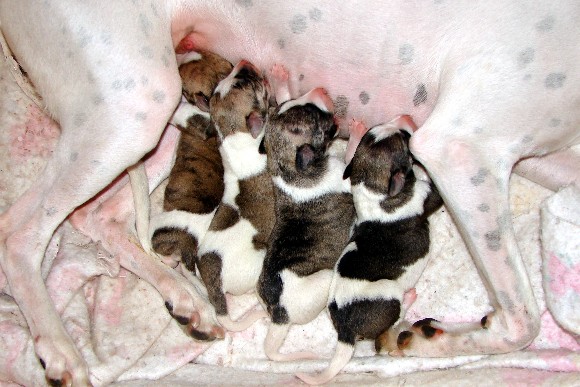 One day old

Duet is being a great mama and the four little ones are all vigorous and nursing well. Just a few hours and already their bellies are round and they're doing laps around the bed!
A couple of hours later, getting settled in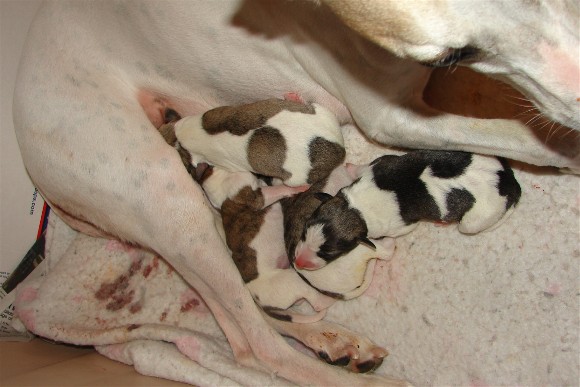 Pup #1 birthwieght: 11.5 oz.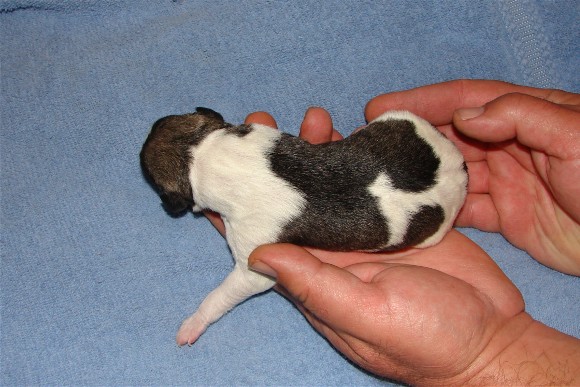 Pup #2 birthweight: 12 oz.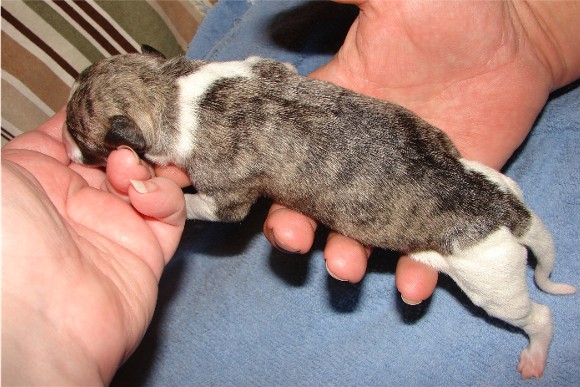 Pup 3 birthweight: 10.5 oz.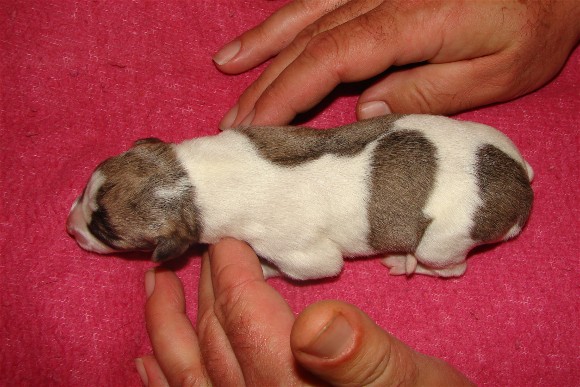 Pup 4 birthweight: 9.5 oz.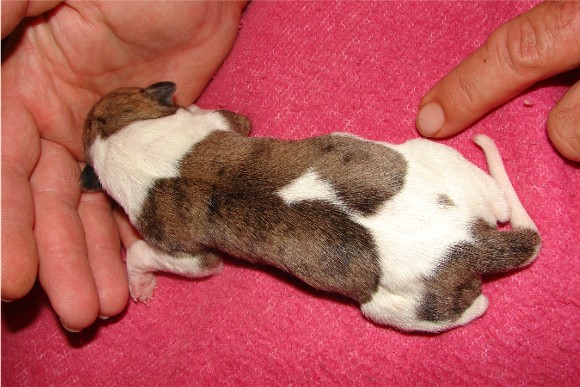 Nice array of colors!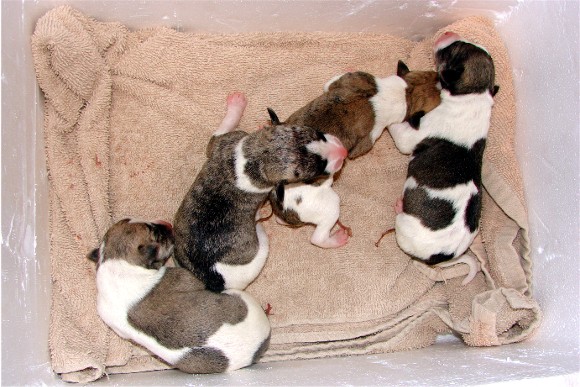 Puppy as a neckwarmer - so precious!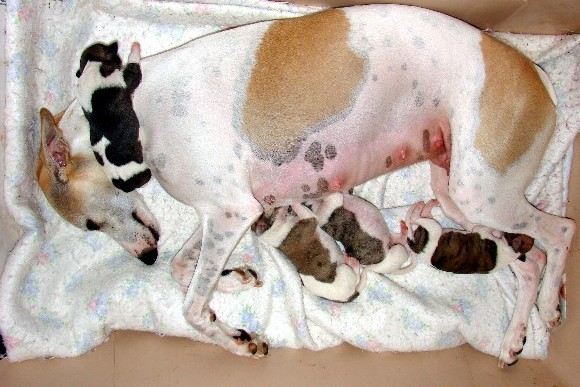 Two days old