The pups are just eight days old in these first four photos.
Pup #1 snoozing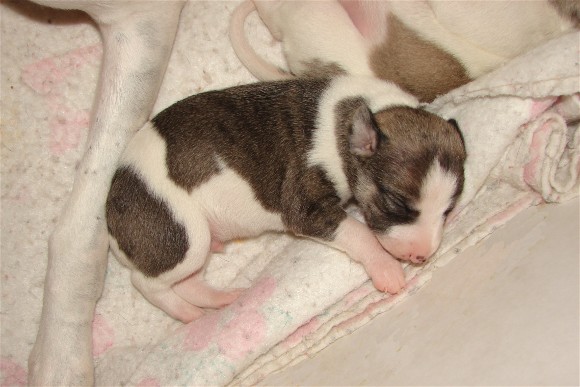 Pup #3 can sleep sitting up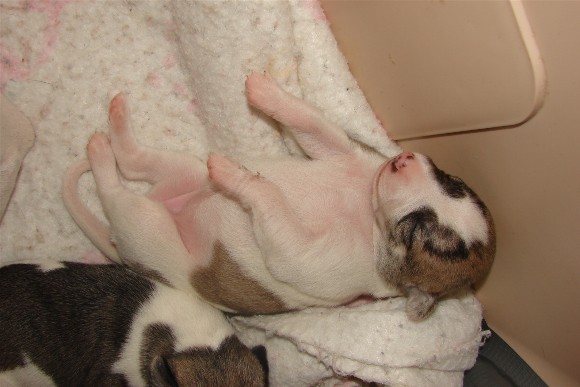 Duet and her 10-day-old crew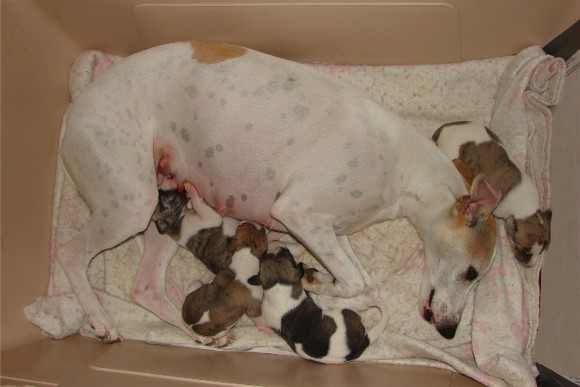 Visitors! Ellia came to see the "poppies",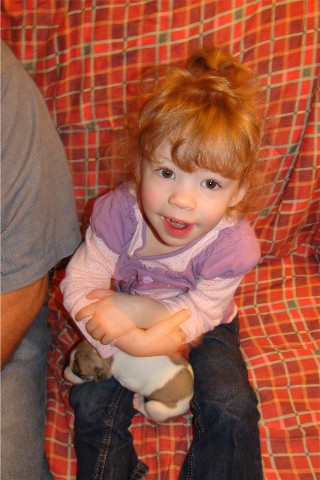 and had a snuggle with Pup 3.
Ellia's mommy gave #2 some love -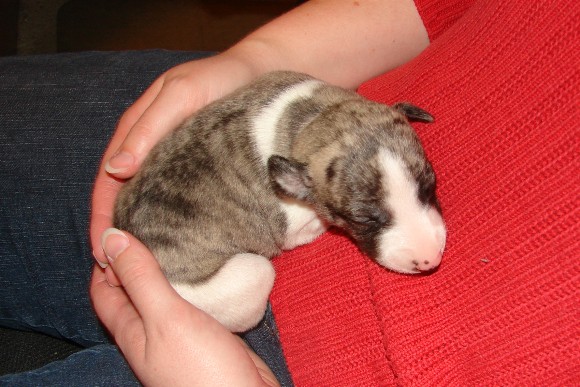 while insisting her two adult whippets are enough.

Their 2-week portraits are below, after a few more candid photos. They're a photogenic foursome!
Pup #2 belly up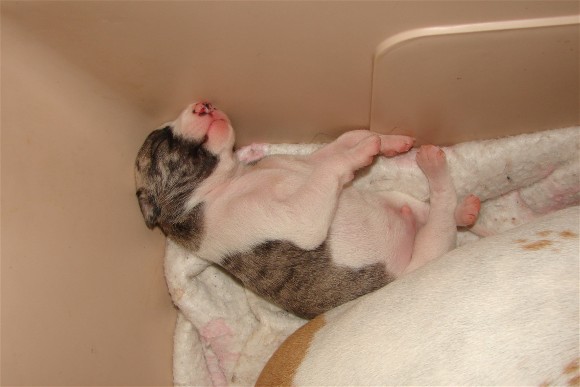 Pup #4 in a milk coma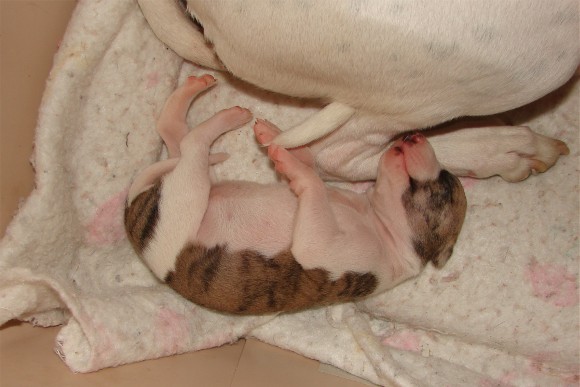 Uh-oh - we're missing one puppy head!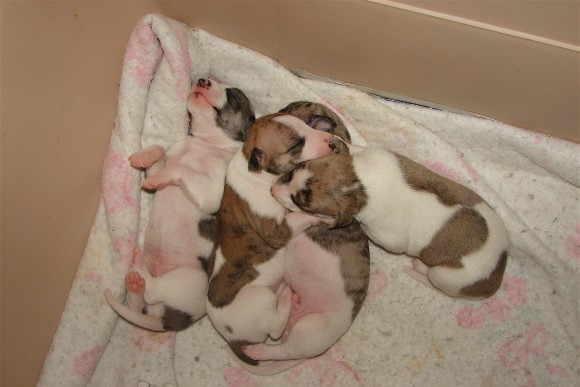 Can they become conjoined after birth?
Pup #4 also had a turn on Ellia's lap.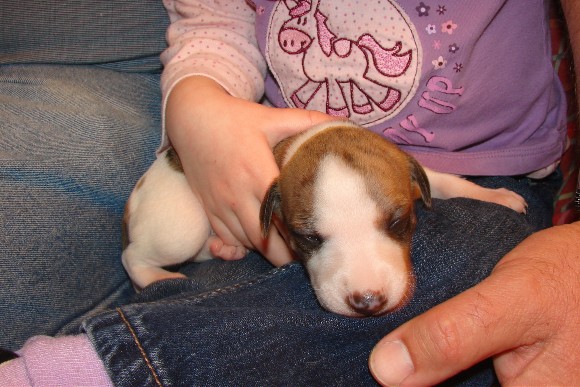 Ellia likes the girls. ;-)
Pup #1 was the clown of the 2-week photo shoot!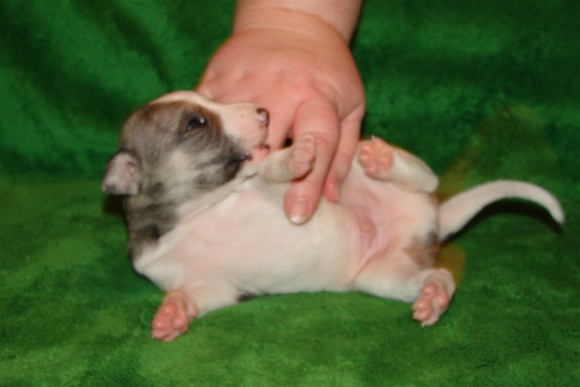 Ticklish? Yes!






The pups were not the most cooperative subjects! They're very curious about the big world around them now that their eyes are open, and quite mobile for not being very standy-uppy yet.
Pup 1, boy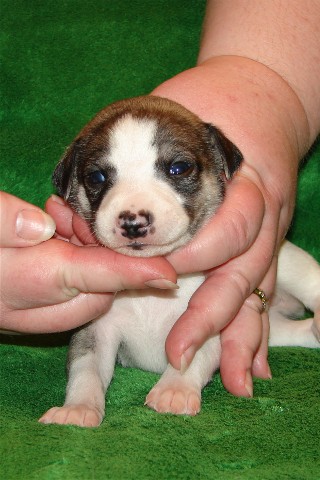 Hold still! No, I wasn't sqeezing. ;-)
Pup 2, boy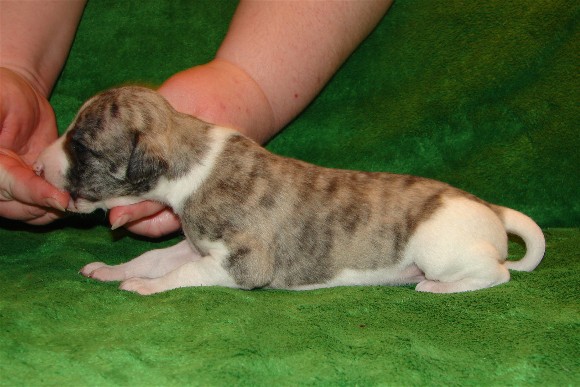 Pup #3, girl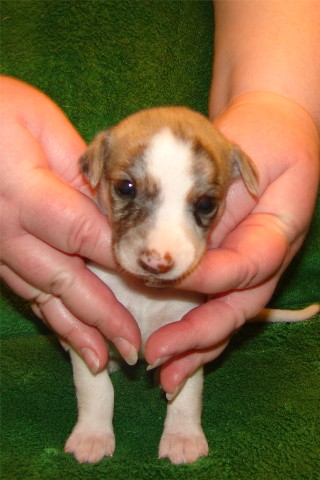 Pup #4, girl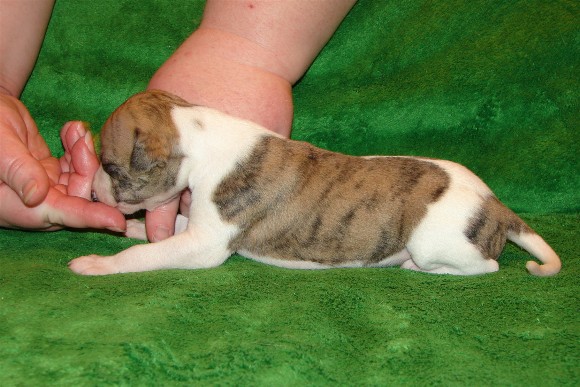 Sorry about the poor quality of most of these photos. I think my camera was still set for outdoors, so it didn't do well with the indoor lighting and flash - squirmy pups didn't help much either!
Pup #1 approved of the peanut butter tactic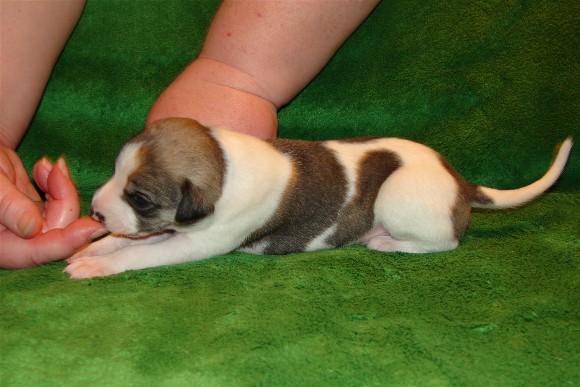 Pup 2 also liked the p.b., but not the camera.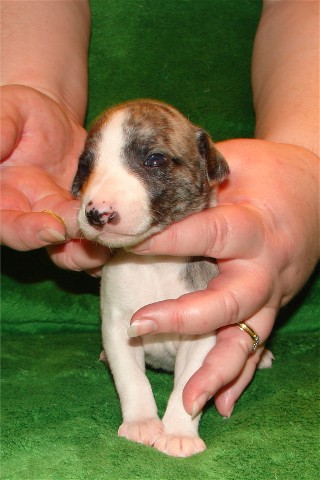 Pup #3 was the first to open her eyes.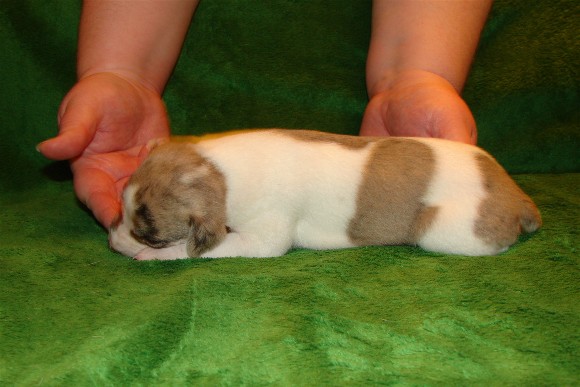 Pup #4 - very kissable!