Selena, a.k.a. Lena, a.k.a. Beans (don't ask) lives with our son and daugter-in-law, Evan and Leah Lamb, and her Uncle
Hugo
, from our
2004 litter
. She'a a lovely little girl with personality plus!
Selena hanging out with Leah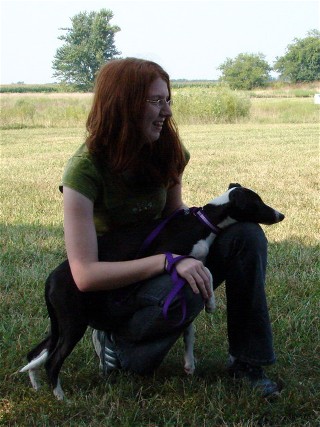 4 1/2 months
Sort-of stacked at 7 1/2 months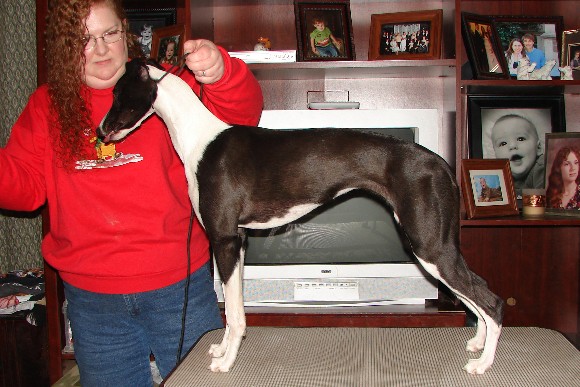 I don't know why we so often catch the tongue out.
Selena and Mario modeling new jammies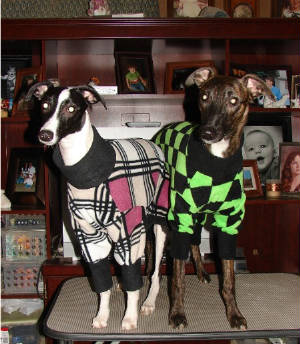 7 1/2 months
Whatcha doin'?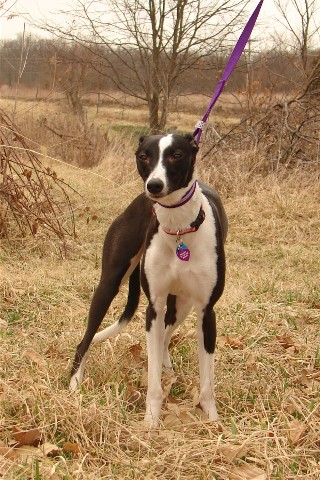 Selena at 10 1/2 months

Selena keeps her family on their toes with her silly antics - she's a special girl.
We hope to get her ready to race by next spring, and also hope to get her in the show ring, provided she can stand still for two seconds. :-)
Selena being pounced on by Meadow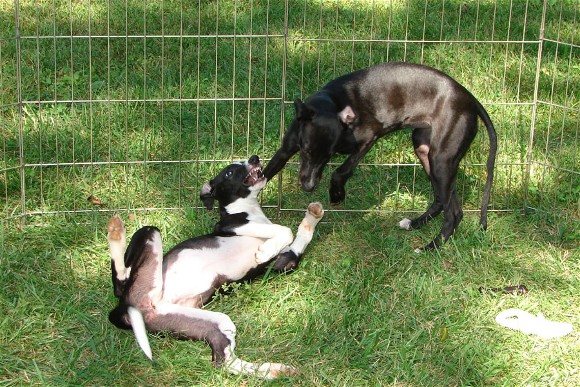 Mom! She's bothering me!
Our pretty baby is growing up nicely!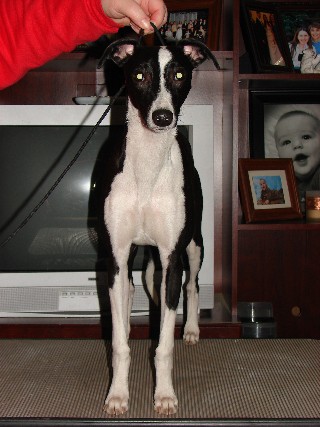 Our lovely girl with Leah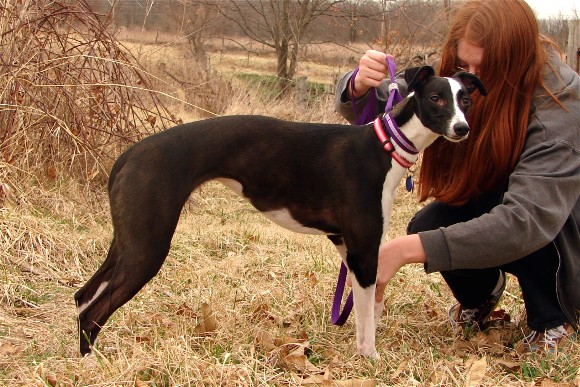 at 10 months old