Our little Duet took a trip to the Kansas City area for a romantic rendezvous with this handsome fellow:
Ch Elyria Alerek It's About Me Harmony - "Jack"
( BIS SBIS AM CAN DC Sporting Field's Jazz Fest, SC x Ch. Alereks White Oleander )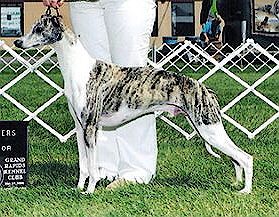 Jack is bred and owned by Kathy Rasmussen, Jo L. Meister, and Al Miniero. He lives with Aimee Rasmussen McMaster and her husband.
Our heartfelt thanks to all of Jack's people, especially Kathy and Aimee, and to our co-breeder, Debi Adams, for making this breeding possible!
Jack sitting pretty - er... handsome - with Aimmee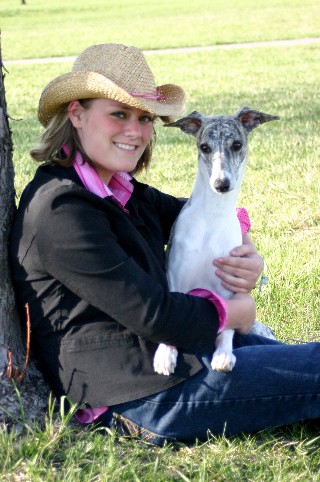 Work it, Jack!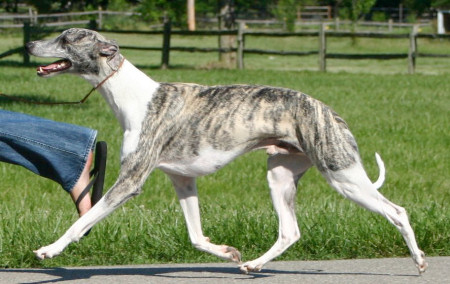 Don't tell Jack he doesn't belong to Aimee -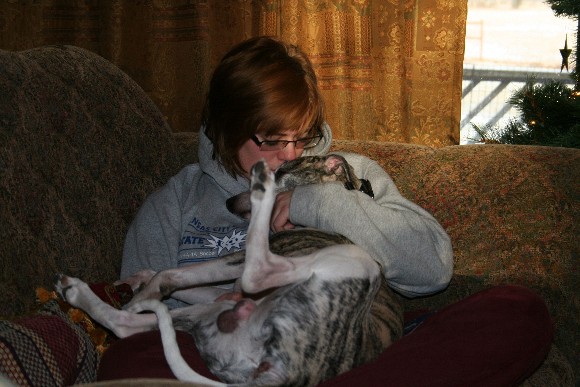 or that SHE doesn't belong to HIM!
Dad-to-be Jack displaying his flexibility -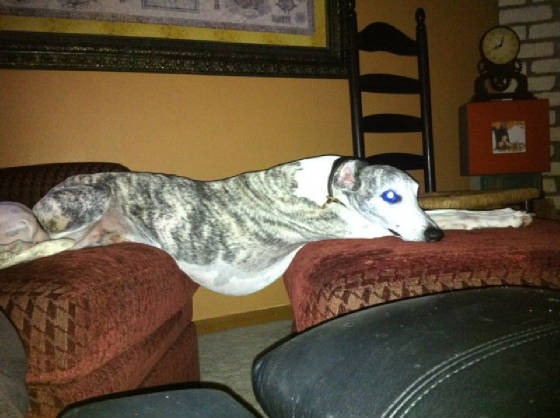 and his deeeeeep chest - hubba hubba!
XOXOXOXOXOXOXOXOXOXOXOXOXOXOXOXOXOXOXOXOXOXOX
Sometimes Duet's sweet face seems to ask, "What in the world is going on inside of me?" I can tell that she feels odd stirrings, and I wonder how much she understands about what is happening. When she gets that worried expression, my heart just melts. I can't resist those big eyes! She's getting plenty of TLC. Of course, we would never spoil her. Never. ;-)
Cousin Tutu helping Duet stay warm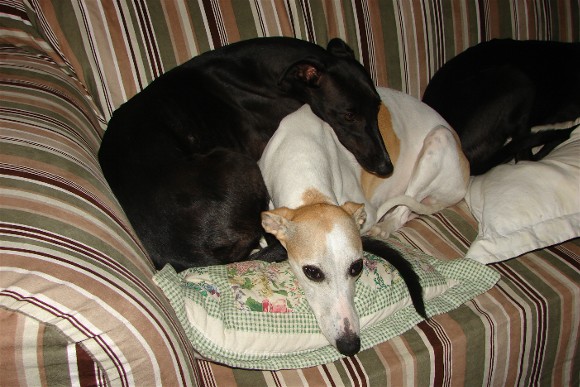 on a cool fall morning (about 7 1/2 weeks in whelp)
An uncomfortable girlie, sticking close to Mom.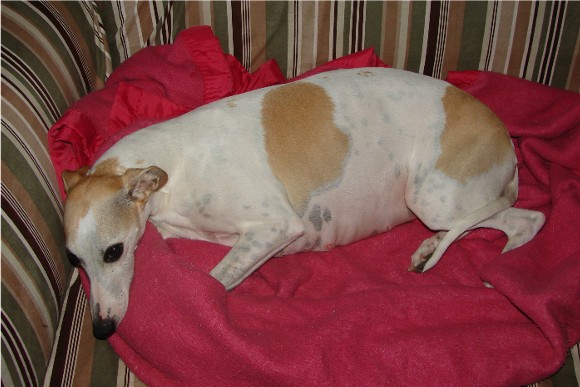 About day 62 - almost done!
Fast forward to 2013!
Duet's Fab Four are happy, wonderful whippets, enjoying the good life:
Pup 1: "Homer" is now "Kevin", Jade's October Sky. He's a personal service dog and cuddle-buddy for his mom in Oregon.
Pup 2: "O'Dell" is now "Quigley", Jade's Rocket Boy. He's owned by co-breeder Debi Adams and Karen Hilfiker in Oregon, and is doing well in AKC shows there. Quigley has his own page of brags
here
.
Pup 3: "Annabel", Longrun's October Ode To Joy, is hard at work in Oklahoma, keeping her whippet "big brother" in line and making her people smile.
Pup 4: "Felicity" is now "Maggie", Longrun's Sweet Magnolia At Bombey. She's a happy little queen of the house with owner Reggie Nesbit in Michigan, and is getting him back into the whippet ring at AKC shows.