Quigley is by Ch Elyria Alerek Its About Me Harmony x Longrun N Jade's She's The One, and was born here at Longrun. At the tender age of 12 weeks, I took Quigley and his brother out to meet their other "mom", Debi Adams, in the Pacific Northwest.
Baby Quigley at 3 & 1/2 months,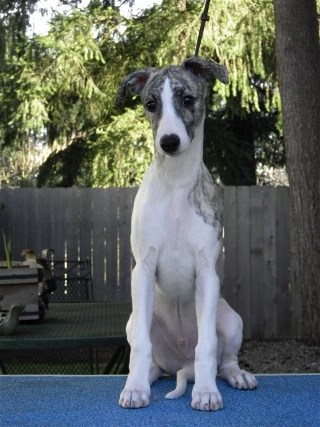 being a good boy!
In the show ring at 10 months -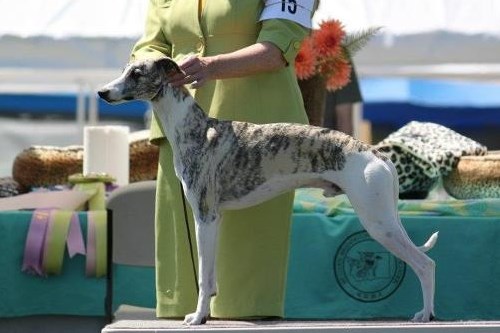 doing some winning already with co-owner Debi.
More points for Quigley!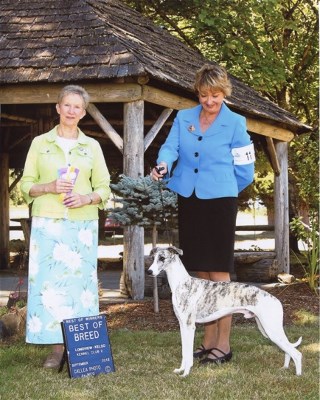 10 months
No longer a puppy - on to Major things!!!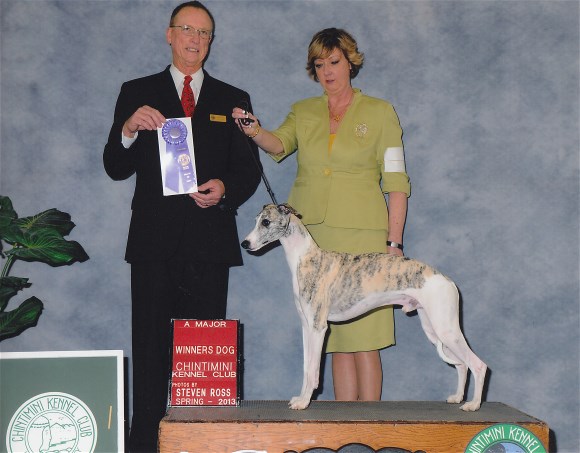 17 months
A placement at the 2013 National!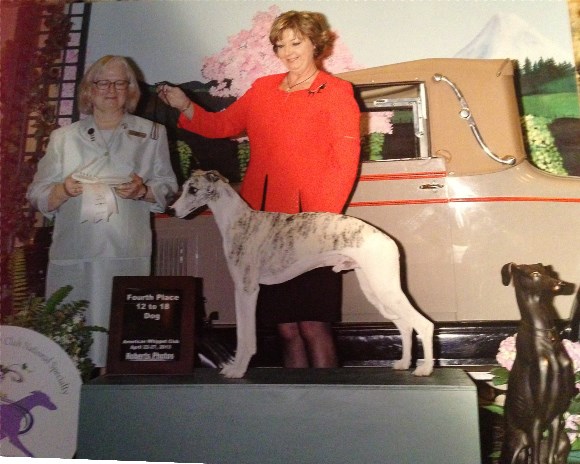 Way to go!
Another nice win for Quigley and Debi!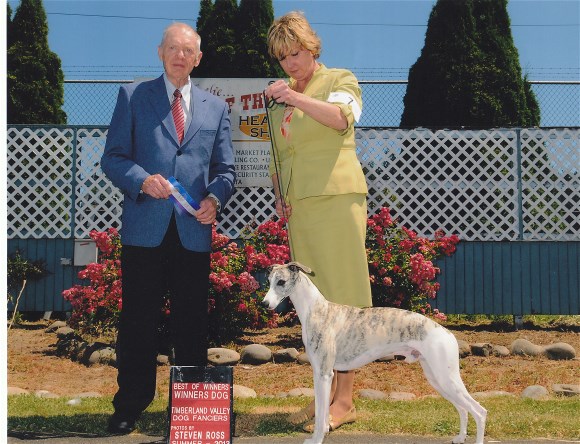 At 20 & 1/2 months.

Quigley now spends most of his time with his third and very special mom, Karen Hilfiker. Debi co-owns him and has the privilege of presenting him to the AKC show world. As you can see, they are a great team! He became an AKC bench champion at 21 months!
Quigley at 5 & 1/2 months,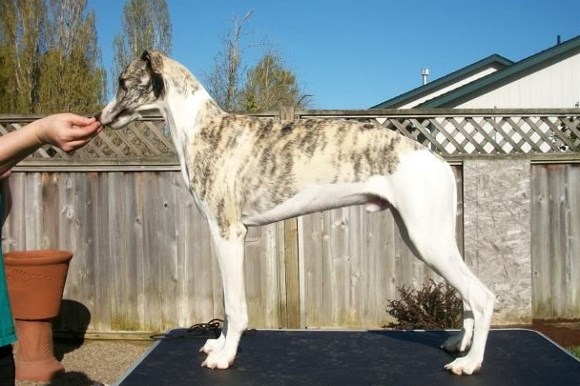 showing promise in his new home in Oregon.
Such a good little boy!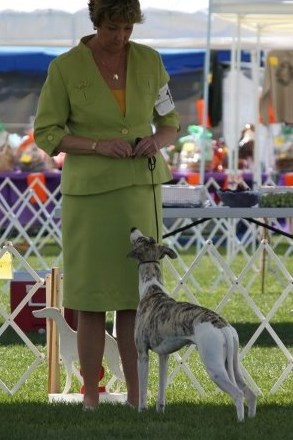 10 months
And more points!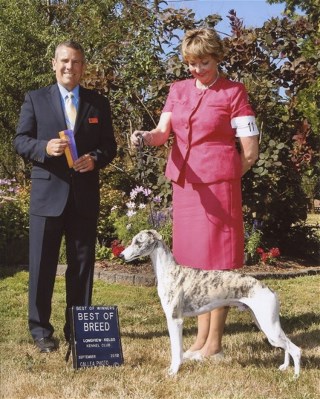 10 months
Quigley and Debi made us very proud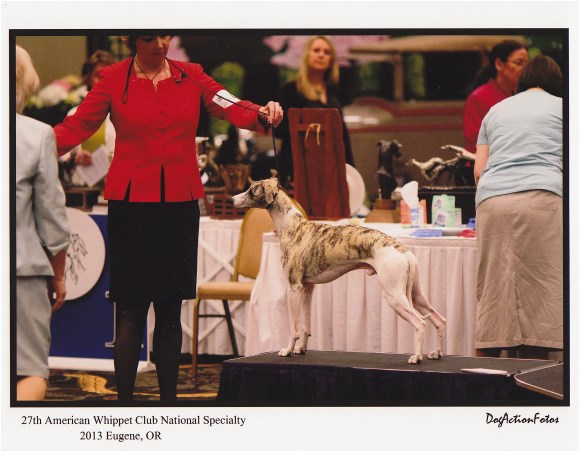 at the 2013 AWC National Specialty!
Quigley and Debi went all the way!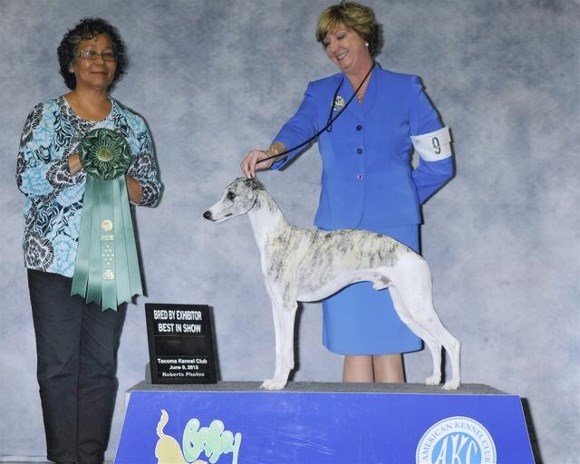 Best In Show - Bred By Exhibitor!!!
Showing off his beautiful side gait,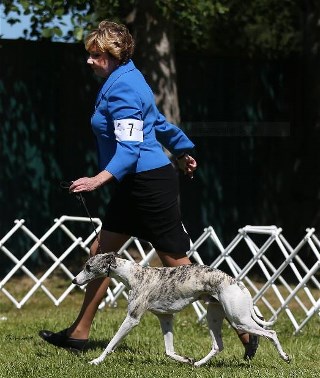 on the way to another win!