You might think "Turtle" is an odd name for a fast dog, and he is a very fast dog. He was named by his human mom, our oldest daughter, Destiny, for his rich and beautiful coloring of caramel, pecan, and chocolate. So of course, it had to be "Turtle"! Destiny claimed him from birth, and he is a wonderful and delightful treat for her and her family.
Turtle is serious about his baby-tending duties!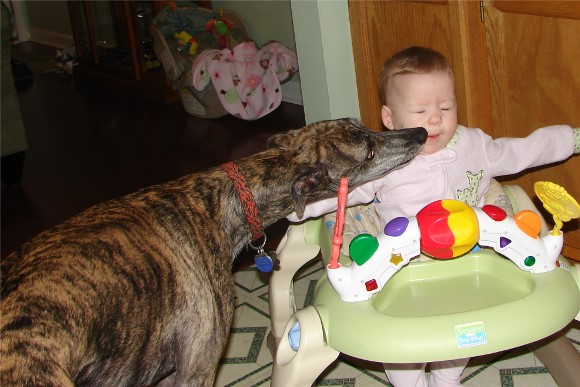 Making sure Ellia is clean, summer 2009.
Enter content here
Turtle has been a steady companion through the additions of two babies and another whippet puppy, his niece, Keira. He is a fun dog, playful and puppy-ish is a good way, and very well-behaved.
He never competed, but from practices he attended as a younster, we're sure he was the fastest of his littermates, and he's certainly handsome. Our hope is to someday have little Turtle descendants around!
Ready for a game of "chase me -chase you",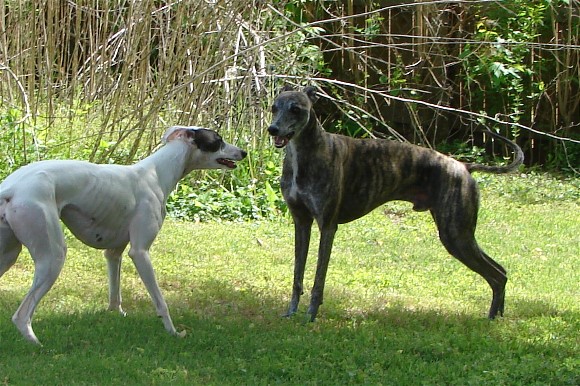 with his niece and house-mate, Keira, spring 2011.
Enter content here