Jasmine is a sweet, smart, spunky little girl, a fun addition to our household. She definitely has both humans and whippets wrapped around her little paws. She's a love!
Cute as a button at 3 months,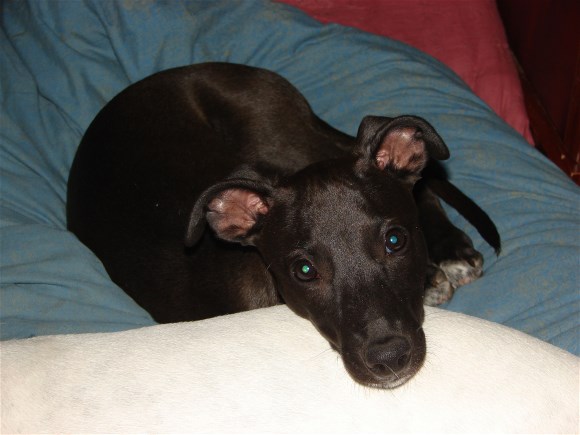 resting on cousin Solo's back.

As of four months of age, she already loves chasing the "bunny", and we're very excited about her potential as a racer.
Glowing a more golden brown than she actually is -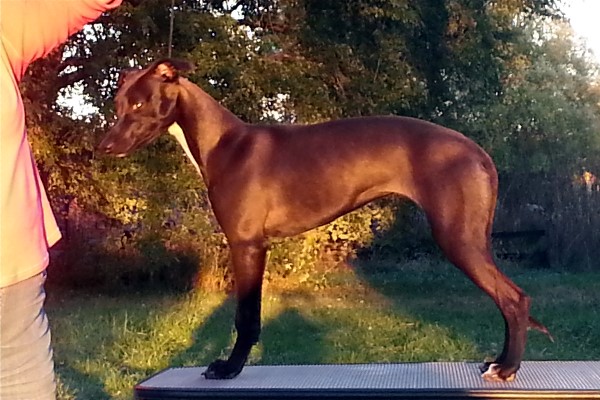 in the setting sun at four months old. Not too sure about this "stacking" thing!