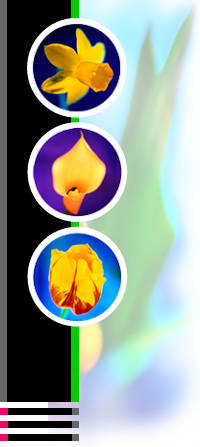 Elizabeth - Longrun's Elizabeth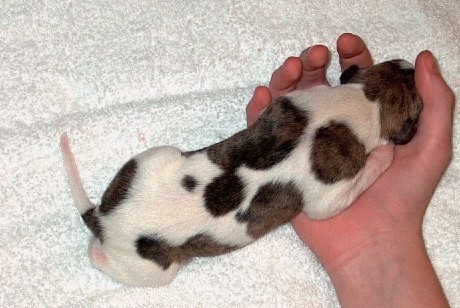 This regal little lady shares her AR "show" home with doberman pinchers.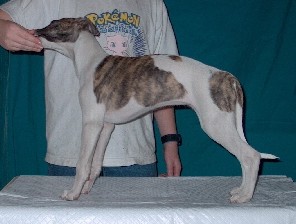 Elizabeth at 10 weeks.
Elizabeth retired to OH, and was loved by her new family. Sadly, she passed away in June of 2013 after a brief illness. She is greatly missed.
XXXXXXXXXXXXXX
Dena - Longrun's Legendary Mission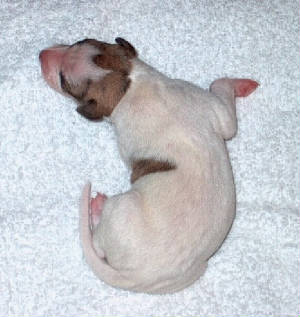 Our little princess!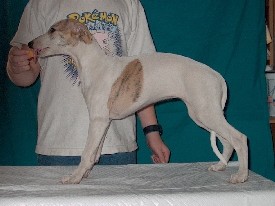 Dena at 10 weeks.
Dena is enjoying her retirement with a devoted family. She has them wrapped around her dainty little paws, of course!



Our First Litter - 2002

Ch Windborn Take A Bow, SC x Wyndancer's I Got The Joy

(Beau x Joy) Whelped: 09/23/02
Dacey - Longrun's Snowball Express


A treasured pet who shares her family with three other whippets.



Dacey at 10 weeks.

XXXXXXXXXXXXXX

Sydney - Wyndancer's I've Got The Blues


Sydney is being spoiled rotton by Steve and Amy Sokol in Kansas City, MO.

She has a whippet brother, "Nemo", and a human sister, Katie (5). They have a great time being pups together!



Sydney at 10 weeks.

Wriggley


A pampered pet in MO, with a new human "sister" to look after.



Wriggley at 10 weeks.

OOOOOOOOOOOOOO

Maggie - Longrun's Holdin' On


Maggie is staying at Longrun, and is a "Daddy's Girl" for sure!

Our little wiggle-worm! Even at shows, sometimes!


Maggie at 10 weeks.

Maggie has moved north to live with a nice couple in Michican, on October 30, 2005. She has a great new yard and fewer doggie sibblings there, and is doing great! See her web page

here

.